Nikki Sixx Weighs in on How 'Home Sweet Home' Achieved Classic Song Status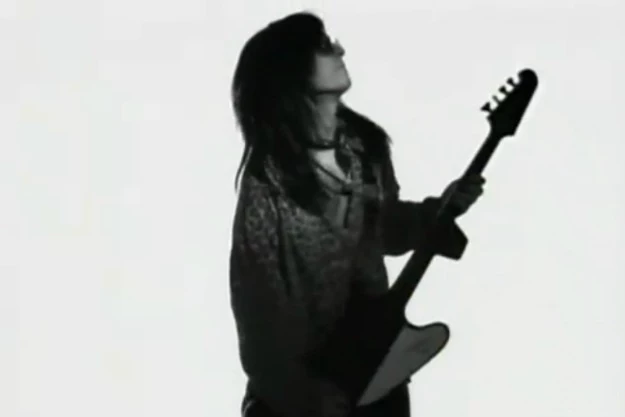 It's one of the defining hits of the power ballad era and a standout in the Motley Crue catalog, but according to Nikki Sixx, the band had to fight just to release 'Home Sweet Home' on an album — and if it hadn't been for MTV, it might never have become the lighter-waving favorite we all remember today.
Sixx devoted part of a recent episode of his 'Sixx Sense' series to a reflection on Motley Crue's struggles with its old label, Elektra, reliving their initial rejection of 1983's 'Shout at the Devil' — and the way they had to fight all over again to get the record company to release the follow-up, 'Theatre of Pain.'
According to Sixx, 'Home Sweet Home' was a major bone of contention. "They rejected that album. They said, 'This is horrible, and you have to take that song off the record. You guys aren't a ballad band,'" he told listeners. "We were always at war with that record company; they never really believed in us."
Ultimately, of course, 'Theatre of Pain' became a big hit — but even after the band scored with the record's leadoff single, a cover of 'Smokin' in the Boys' Room,' the label balked at releasing 'Home Sweet Home' as the follow-up. "They said, 'No way. No way.' So we funded it, we shot the video ourselves, went on MTV and the rest is history," recalled Sixx.
But MTV's support didn't necessarily equate to as many radio spins for the song, which topped out at No. 89 on the Billboard charts during its initial release (it eventually cracked the Top 40 when it was reissued as part of the band's first greatest hits compilation in 1991). "That song was never a hit single," Sixx pointed out. "They never worked it at radio, they never promoted the song, and if it wasn't for MTV back when they used to play videos, that song wouldn't be the song it is today."
Comparing it with Aerosmith's 'Dream On' and Led Zeppelin's 'Stairway to Heaven,' Sixx argued, "'Home Sweet Home' is such a jewel in our career, just as 'Stairway To Heaven' is. And a lot of bands have that kind of song that really connects with people, other than what they usually do, which is, maybe in our case, we're a rock band and that something was a little bit left of center."
Nikki Sixx Talks 'Home Sweet Home'

Motley Crue, 'Home Sweet Home'

Source:
Nikki Sixx Weighs in on How 'Home Sweet Home' Achieved Classic Song Status