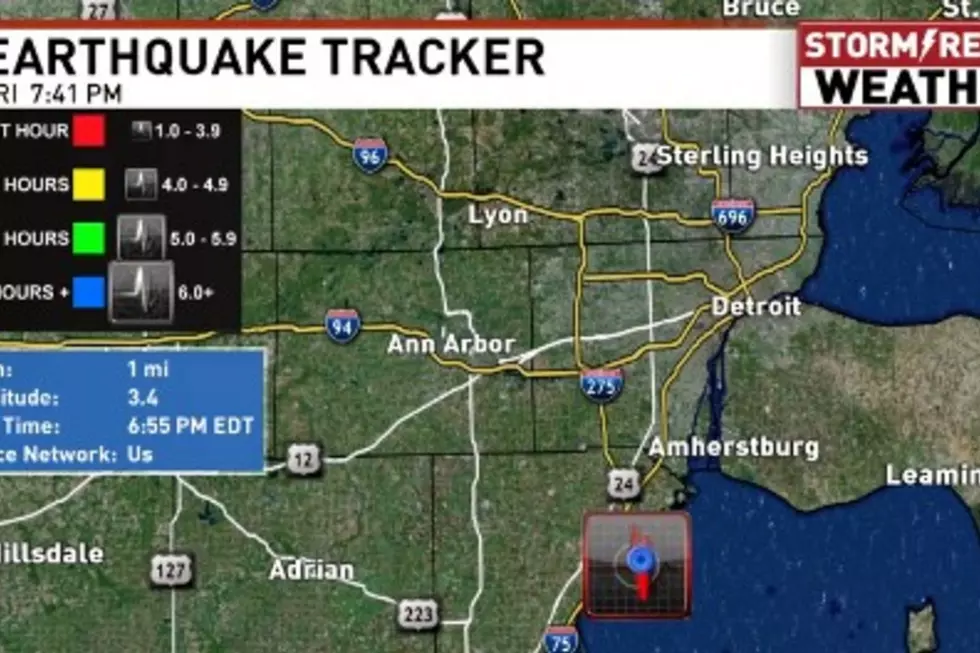 3.2 Magnitude Earthquake Felt in Southeast Michigan [VIDEOS]
WEYI
Residents outside Detroit felt an earthquake Friday evening.
The United States Geological Survey reports the 3.2 magnitude earthquake was detected just south-southeast of Detroit Beach at about 6:55 pm Friday (8/21) evening. Detroit Beach is in Monroe County, between Detroit and Toledo.
The earthquake could be felt as far north as Novi and people near Toledo also reported that they were able to feel a rumble.
Ahmad Bajjey, meteorologist for our news partner Mid-Michigan Now, reports that the earthquake was considered shallow, meaning it was only about a mile deep.
Earthquakes in Michigan are fairly rare, occurring once every few years at most. Our last official earthquake in Michigan was a 4.2 magnitude quake which occurred on May 2, 2015. That earthquake, centered near Kalamazoo was felt throughout a good portion of Michigan's Lower Peninsula, including the Cars 108 listening area. The effects of that tremor were reported as far north as Kalkaska and as far south as the Metro Detroit area.
If you are in an area that felt last night's earthquake, you can report your findings to the United States Geological Survey by going to the USGS's page.
Initial reports gauged the earthquake as a 3.4 magnitude on the Richter Scale and then downgraded to a 3.2 magnitude quake.
KEEP READING: Get answers to 51 of the most frequently asked weather questions...