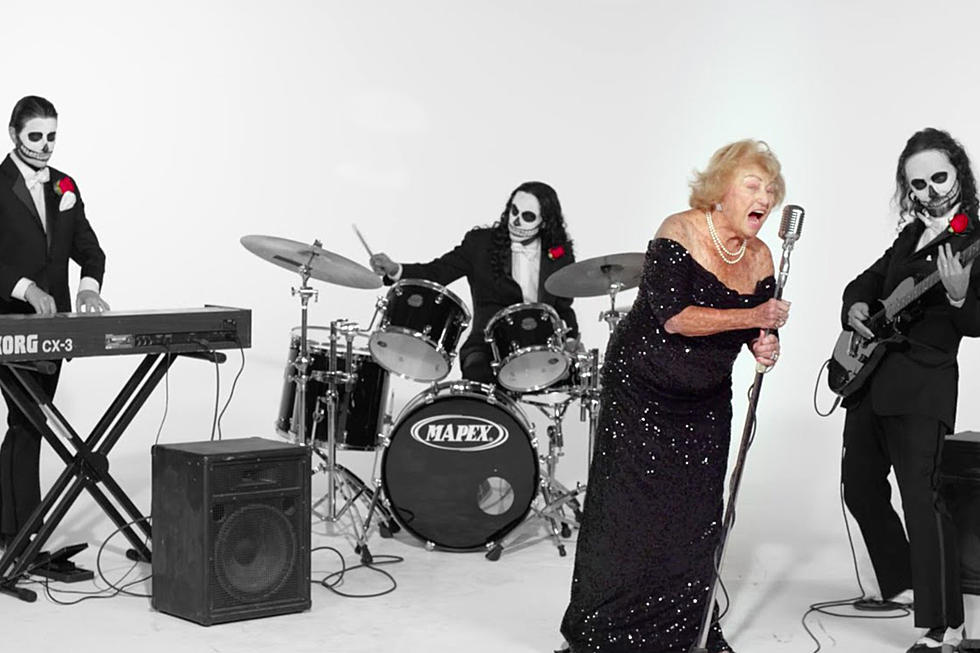 96-Year-Old Holocaust Escapee Fronts Death Metal Band – Listen
YouTube: ManhattanCamerata
Inge Ginsberg is 96 years old. The night before World War II began, she escaped the Holocaust to a refugee camp in Switzerland. Once the war ended, she and her husband, Otto Kollmann, moved to Hollywood and made a career writing songs for iconic artists such as Nat King Cole, Doris Day and Dean Martin, among others.
After leaving Hollywood, she began writing poetry. At age 93 she was introduced to metal and has been using heavy music as a new way to be heard; as she says, "In American, and even European culture, old people are excluded from life....Nobody really cares what you have to say."  But at age 96, she's learned a new way to get people to care, or at least take notice: she performs with musicians Lucia Caruso and Pedro da Silva, who are also known as the TritoneKings.
The New York Times has run a short-form documentary on Ginsberg that briefly details her life. "My concept of Heaven and Hell is that in the moment of death you realize your life was full and good - that's Heaven," she says in the video. "And if you think, 'Oh, I should have done this or that,' I think that's Hell."
You can watch the video in full below, along with a music video for Ginsberg and the TritoneKings' "Totenköpfchen."
The 66 Most Important Moments in Metal History
10 Unintentionally Funny News Reports on Metal