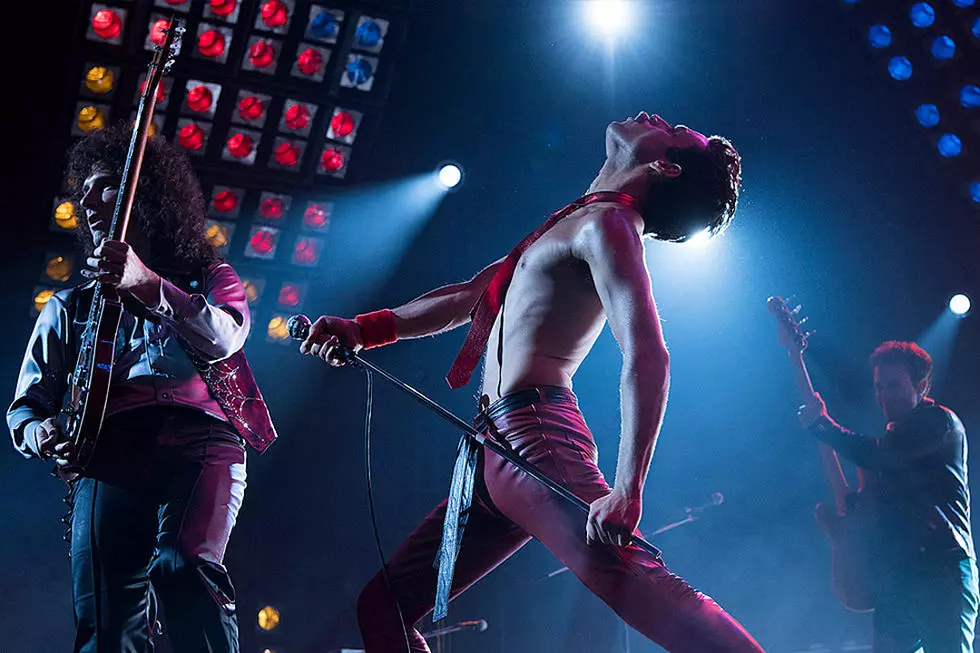 Global Champ 'Bohemian Rhapsody' Jumps Closer To U.S. Music Biopic Box Office Title
20th Century Fox
The Queen biopic Bohemian Rhapsody continues to set the box office on fire, earning nearly $26 million in its third full week in U.S. theaters.
That brings the film's domestic earnings to over $152 million, just nine million shy of the current all-time music biopic box office champ, N.W.A.'s 2015 smash Straight Outta Compton - which racked up $161 million. It seems likely that Rhapsody will take the crown at some point in the coming week, as it only needs to sell about one-third as many tickets as last week to do so.
Thanks to its massive overseas success, Queen's been the global music biopic champion for quite some time now. Bohemian Rhapsody has earned over $320 million outside of the U.S. to date, bringing its worldwide total to $472 million. Straight Outta Compton "only" made $40 overseas, for a worldwide total of $202 million. 2005's Johnny Cash-focused Walk The Line stands in third with $186 million.
Although an exact release date for The Dirt hasn't been revealed, the band has confirmed that they recorded four "crushing" new songs for the film's soundtrack.
Freddie Mercury Through the Years: Photo Gallery