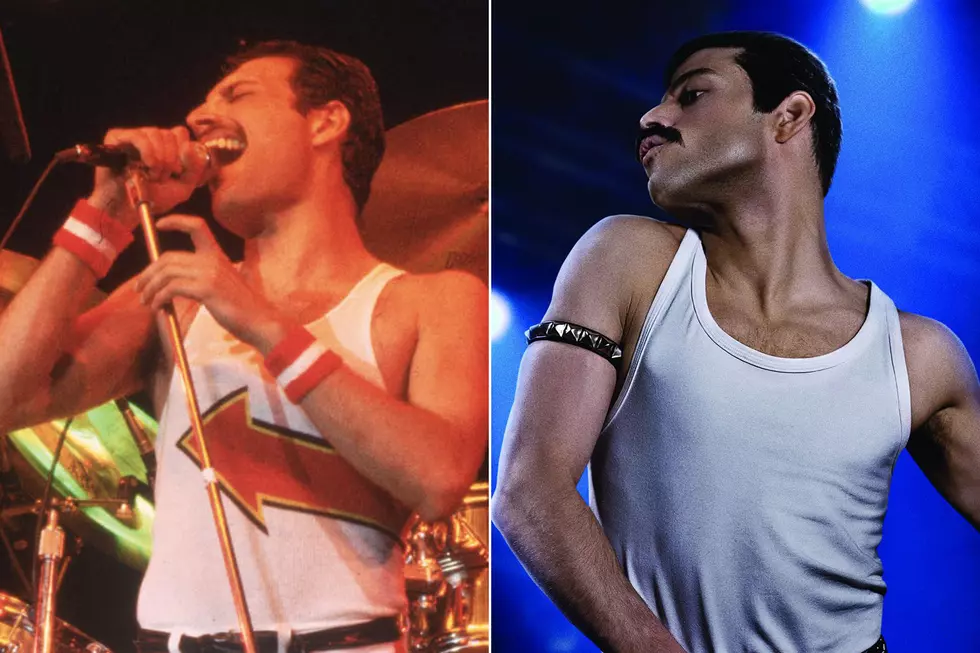 'Bohemian Rhapsody,' Rami Malek Nominated for Golden Globes
Hulton Archive, Getty Images / 20th Century Fox
The Queen biopic Bohemian Rhapsody and actor Rami Malek have been nominated for Golden Globes. The movie got the nod in the Best Motion Picture - Drama category, and Malek as Best Actor in a Motion Picture - Drama.
Bohemian Rhapsody will be competing against Black Panther, BlacKkKlansman, A Star Is Born, and If Beale Street Could Talk. Malek is nominated for his portrayal of Queen singer Freddie Mercury alongside Bradley Cooper (A Star Is Born), Willem Dafoe (At Eternity's Gate), Lucas Hedges (A Boy Erased) and John David Washington (BlacKkKlansman).
The Golden Globes air Jan. 6 on NBC.
Though critical response to Bohemian Rhapsody was divided, Malek received high praise for his performance as Mercury. To prepare for the role, the actor wore false teeth to replicate Mercury's notable overbite, which was caused by his extra teeth.
"The first time I put them in my mouth I felt incredibly insecure," Malek told Jimmy Fallon during an appearance on The Tonight Show. "Then I found myself compensating – sitting straight, more elegant. He had the best posture. You start to think, 'Oh! These are the reasons why he is who he is.'"
Bohemian Rhapsody was received extremely well by fans across the world. To date, it has grossed more than $500 million worldwide, the most for any music biopic. Malek is also considered to be a likely Best Actor candidate for an Oscar. Nominations will be announced on Jan. 22.
Freddie Mercury Through the Years: Photo Gallery