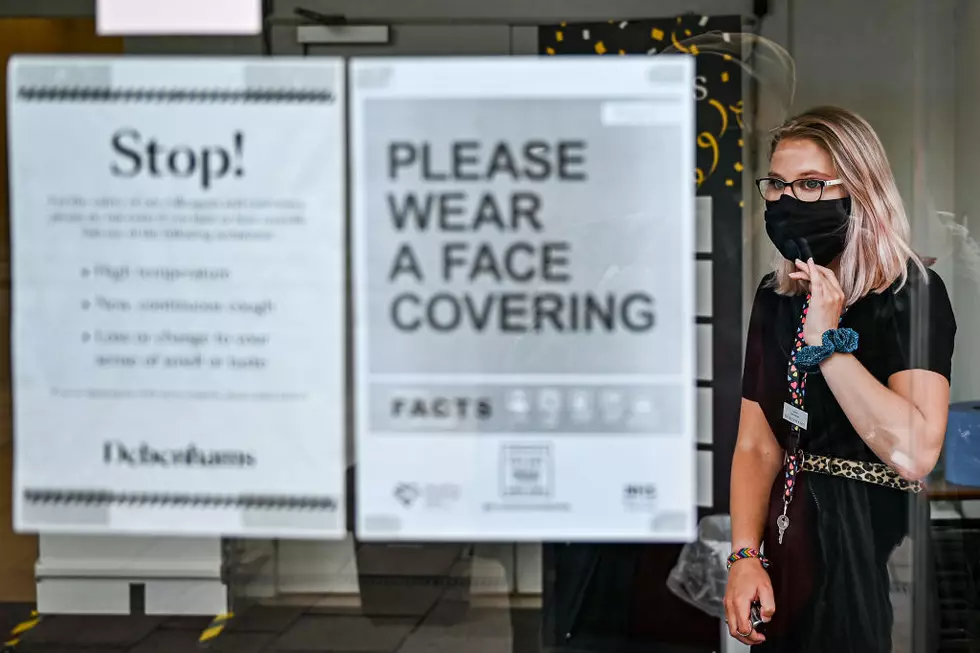 BREAKING: MI Businesses Must Refuse Service to Those Not Wearing Masks
Getty Images
Governor Gretchen Whitmer is tightening the mask requirement in Michigan.
As of today, businesses have been ordered to refuse service to patrons who are not wearing a face mask, according to the Governor.
"The heroes on the front lines of this crisis have gone hours without taking their masks off every day – doctors, nurses, child care workers, grocery store workers. We owe it to them to wear our masks when we're on a trip to the grocery store or pharmacy," Whitmer said in a press conference yesterday.
Michigan's chief medical executive, Dr. Joneigh Khaldun, said, "Wearing a mask or face covering can significantly decrease the chance of spreading COVID-19 and save lives. It's important that all Michiganders wear masks properly -- not down around the neck, not only over the mouth but correctly over the mouth and nose. Please everyone stay patient, and remain vigilant."
Businesses are not to allow customers inside the premises who do NOT have a face mask, and masks should be worn when six-feet of social distance cannot be achieved.
For the life of me, I'll never understand WHY this is a problem for people. I have asthma and I wear a mask when I leave the house. It's not comfortable for ANYBODY, but it's good for EVERYBODY. So, don't be surprised if a business tells you to "get out" because you're not wearing one.
Enter your number to get our free mobile app
READ MORE: Inspiring Stories From the Coronavirus Pandemic