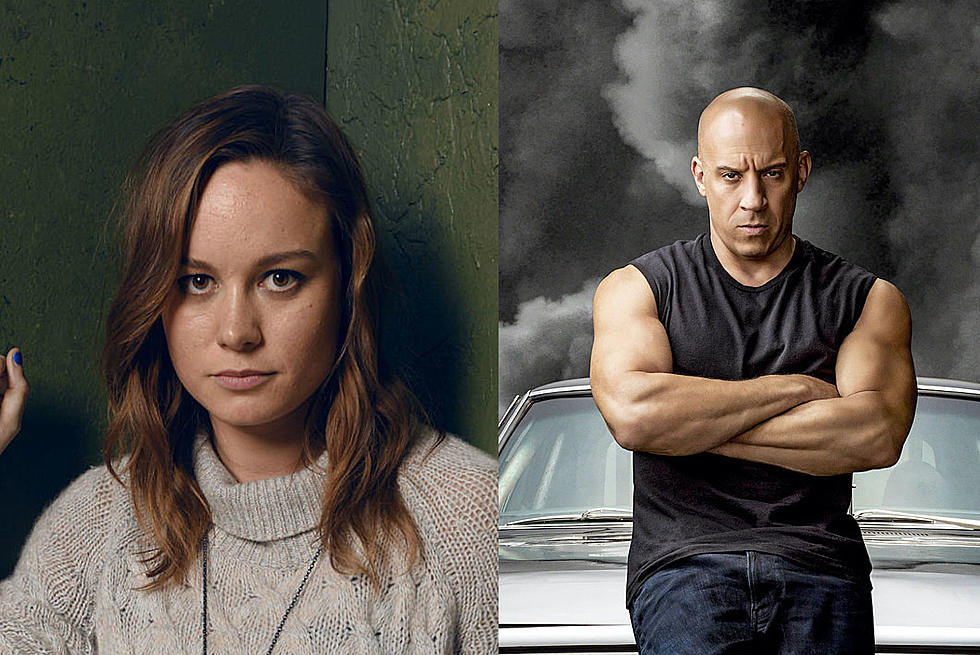 Brie Larson Joins the Cast of 'Fast & Furious 10'
Getty Images/Universal
The Fast & Furious family is getting even larger.
The latest addition to the ever-expanding roster of stars in the Fast universe is Brie Larson. She is joining the cast of the upcoming and still-untitled tenth Fast & Furious film in an undisclosed role. That's the word from Vin Diesel, who would probably know; he's the big star and producer of the whole kit and kaboodle.
Diesel revealed all the news on his Instagram account, where he has a whopping 79 million followers. Captioning a photo of himself and Larson laughing hysterically (maybe they were reading a through one of those joke books?), Diesel wrote "you see this angel over my shoulder cracking me up, you say to your self 'that's captain Marvel.' Clearly there is love and laughter in this image. What you don't see however, is the character you will be introduced to in Fast10. You have no idea how timeless and amazing she will be in our mythology. Beyond her beauty, her intellect… her Oscar, haha is this profound soul who will add something you might not have expected but yearned for."
He added "Welcome to the FAMILY Brie."
Fast 10 will actually be a two-part film that's intended to be the conclusion to the entire Fast saga. (That's what they say, anyway; I'm kind of skeptical these movies will ever end as long as they keep making money.) In addition to the usual stars like Diesel, Michelle Rodriguez, Tyrese Gibson, Chris "Ludachris" Bridges, John Cena, Sung Kang, Nathalie Emmanuel, Charlize Theron, and Jason Statham, Jason Momoa is also joining the cast, supposedly as a new villain.
Fast & Furious 10 is currently scheduled to open exclusively in theaters on May 19, 2023.
The Worst Third Films in Movie Trilogies
For some reason, it's very hard to nail the finale of a movie trilogy. And here is the proof.