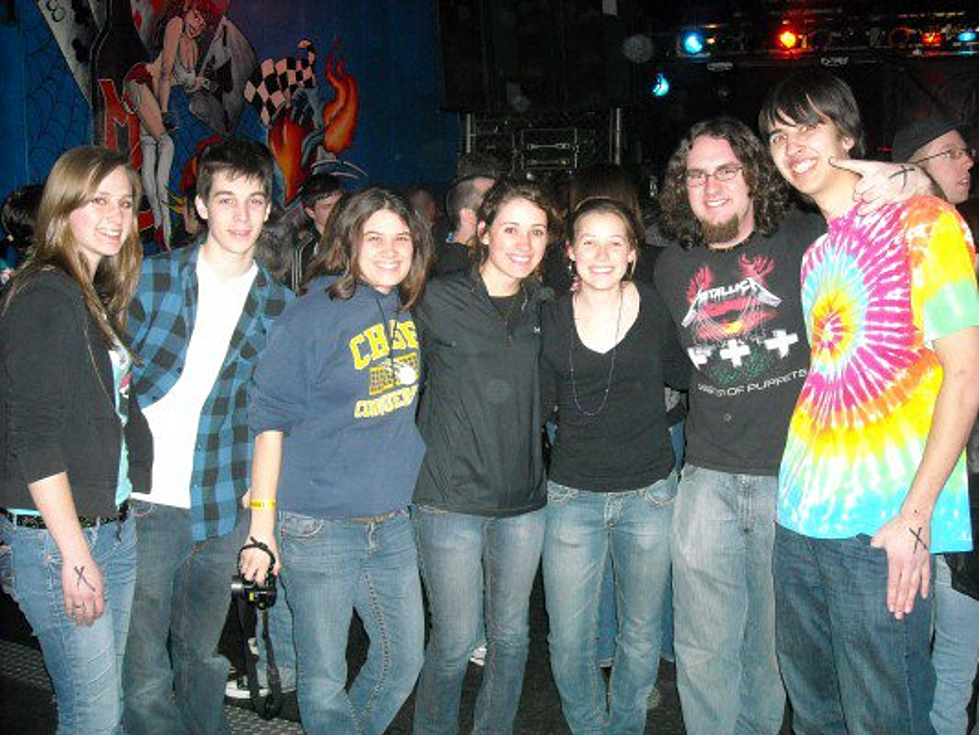 Celebrating 20 Years Of The Machine Shop – Fan Photos Gallery 2
Banana 101.5
Happy 20th anniversary to the world-famous Machine Shop. Today, March 1st kicks off an entire month of great shows to celebrate this awesome occasion.
Throughout the month of March, I will be featuring photos that you have taken at The Machine Shop over the last 20 years. The first Machine Shop fan photo gallery was posted yesterday, and you can see the next fifty fan pics below. I cannot thank you enough for your awesome response to this feature. I have had so much fun putting together these first two galleries, and trust me - there will be many more.
If you have already submitted a photo and do not see it below, don't panic. As I said - the response has been great, and I still have a lot of photos to post. You can email me your photos at maggie@banana1015, send them via Banana Facebook messenger or my Facebook page. I am looking for fan photos only, not pictures of bands performing on stage. I want to feature pictures of you and your friends hanging at the Shop, or pictures of you with your favorite band at the Machine Shop.
The next gallery will go up tomorrow afternoon, until then - I hope to see you tonight at The Machine Shop for Crash Test Dummies. Let's kick off the Shop's anniversary month with a bang. Tickets are still available, doors open at 7:00 PM. I look forward to seeing you there.
Thank you again for all of your photo submissions, enjoy the second gallery below.
Celebrating 20 Years Of The Machine Shop Gallery 2
Celebrating 20 Years Of The Machine Shop
SEE MORE: Famous Machine Shop Hallway Band Pics