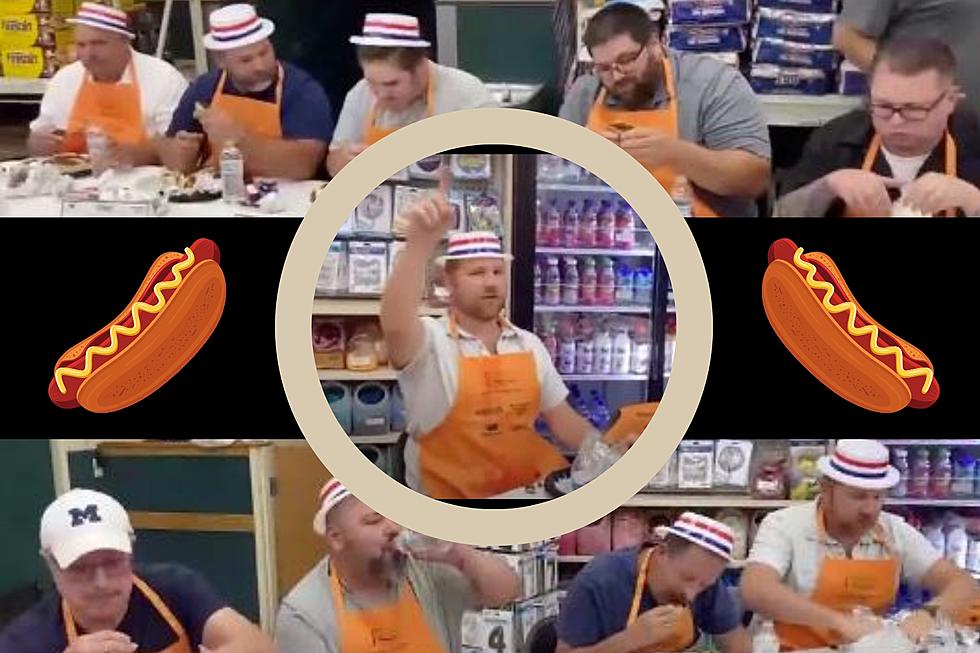 Coney Eating Contest Coming to Genesee County This Month
Credit: MLive via YouTube / Canva
If you live in Michigan, it is inevitable that you have eaten (or at least tried) a Coney dog at some point in your life. But how many could you eat in 3 minutes?
5th Annual Coney Dog Eating Competition Coming to Genesee County
We have all heard of these competitions but do you think you or someone you know could actually win one? Maybe this is the year. Eating competitions are still a pretty big deal throughout the country. And if you feel like this year is your year to shine, mark your calendars for Tuesday, July 25th, 2023, for the 5th Annual Flushing Area Chamber of Commerce Coney Dog Eating Competition.
Who Won the Competition Last Year?
According to MLive, the winner of the 2022 competition did not disappoint.
Flushing resident Tim Simpson simply ate 2 more Coney dogs than any of the other competitors in the 3-minute contest. How many is "2 more than the rest?" Well, in the case of the 2022 contest, Tim managed to scarf down a total of 7 Coney dogs in just 3 minutes.
Where Will the 2023 Competition Take Place?
The Coney Dog Competition will take place once again at Bueche's Food World located at 300 West Main Street, Flushing, MI 48433, with the festivities and fun kicking off at 5:30 pm.
If you don't plan on entering the competition personally, you may still want to go out and spectate the sport.
If you would like to help sponsor this event, please click HERE. Proceeds to go toward Christmas decorations for downtown Flushing.
FREEDOM FEST 2023 - THIS IS WHAT YOU MISSED
LAVENDER DAYZ 2023 - WHAT YOU MISSED - PHOTOS
Lake Nepessing Boat Parade & Fireworks 2023 - This Is What You Missed