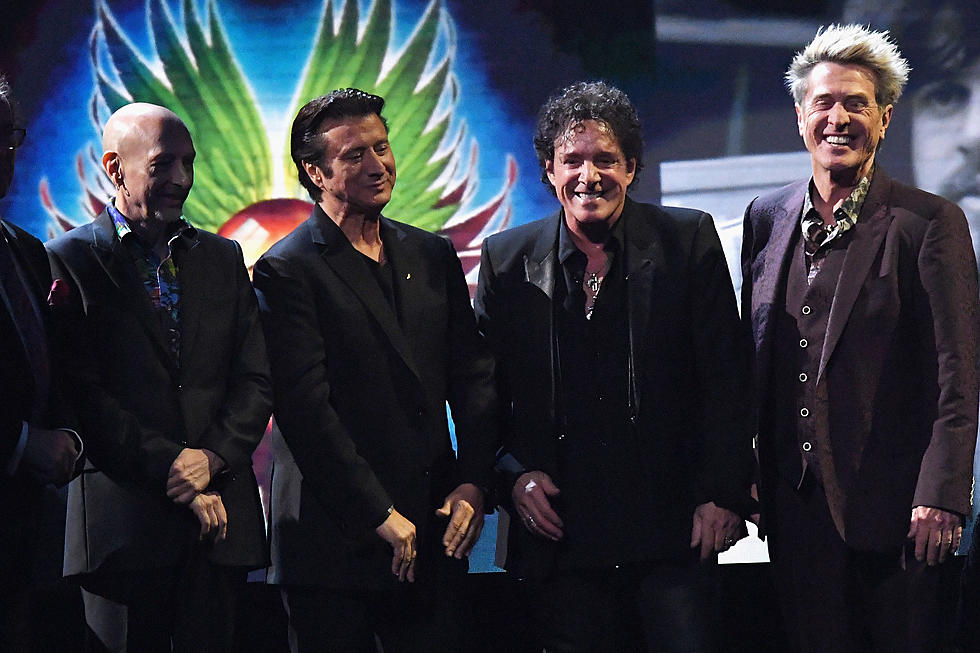 Did You Know Journey, Pat Benatar, and More Rocked Atwood Stadium?
Getty Images
On August 2nd, 1980, Atwood Stadium in Flint saw a massive show with Journey, Eddie Money, and Pat Benatar.
Atwood Stadium in Flint was the place to be back on Saturday night, August 2nd, 1980. The stadium came alive for an outdoor concert featuring Journey, Eddie Money, and Pat Benatar.
Just reading the poster for it that I came across online takes you back to a much different time when it comes to buying tickets for concerts. Tickets for this show were only $10.50 in advance and were available at the IMA SPORTS ARENA Box Office. Fans could also purchase tickets through the mail by sending a stamped, self-addressed envelope and a certified check or money orders to the arena as well.
The outdoor concert, presented by Son of Bamboo, started at 2 pm with the gates opening to the public at 1 pm. I can't lie, I would have loved to be at this show. It's hard to picture but I'm sure that a full-on concert inside Atwood Stadium would have been awesome.
What songs did Journey play that night?
Although Eddie Money and Pat Benatar's setlists from that night may be lost to time, Journey's set lives on. Here is what Journey fans were treated to 40+ years ago.
Where Were You
Just the Same Way
Lovin' You Is Easy
Too Late
Of a Lifetime
Kohoutek
Precious Time
Lights
Stay Awhile
Dixie Highway
Homemade Love
Feeling that Way
Anytime
Walks Like a Lady
Guitar Solo
La Do Da
Bass and Drum Duet
Lovin', Touchin', Squeezin'
Moon Theme
Wheel in the Sky
Any Way You Want It
Line of Fire
Source: Setlist.fm
UP NEXT: Songs That Mention Michigan
We've put together a list of 50 songs that mention Michigan. Take a look and see how many you've heard! If you've heard all 50, congratulations, you're a true Michigander.
Detroit Rock and Roll Hall of Fame Members
10 Detroit Singers in The Rock and Roll Hall of Fame