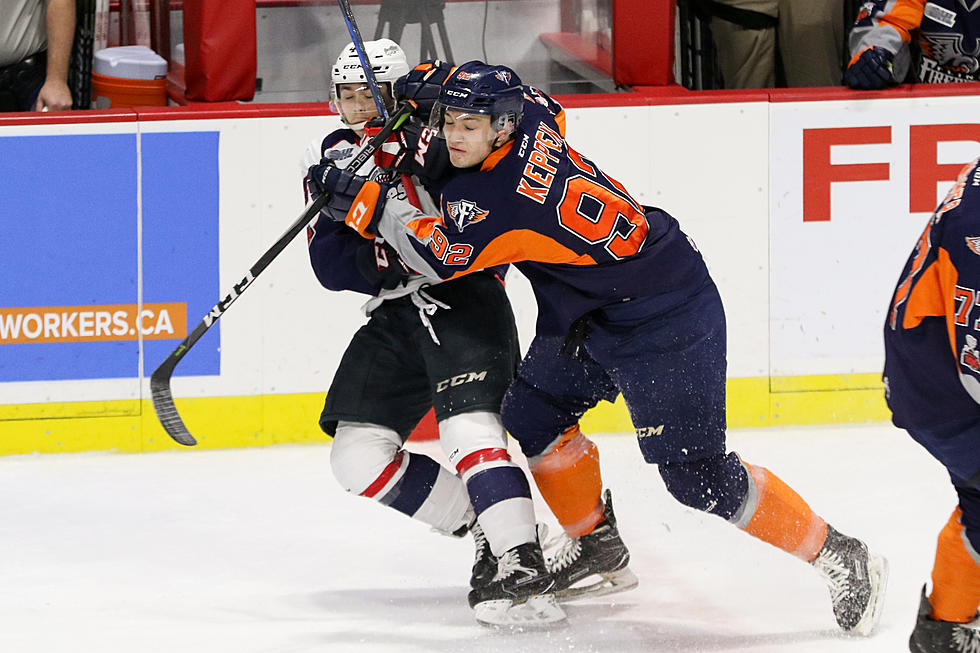 Final Two Flint Firebirds Regular Season Games This Weekend
Getty Images
The Flint Firebirds are set to finish off the regular season this weekend.
It has been a chaotic but awesome season for the Flint Firebirds and they will take to the ice this Friday and Saturday for their final games before the playoffs. Support your hometown heroes and head to the Dort Financial Center to catch the action.
The Firebirds will take on the Soo Greyhounds for both of the final regular-season games. The games will start at 7 pm on both Friday and Saturday. Friday night is Firebirds Fight Hunger Night. Just bring in five non-perishable food items and you will receive a free ticket to the game. Saturday night the Firebirds will host Fan Appreciation Night.
The Firebirds had to postpone several games earlier on in the season so check your unused tickets. Tickets from the originally scheduled game from January 5th will be honored Friday night and tickets from the originally scheduled game on January 22nd will be honored Saturday night.
Also, with the season coming to a close, it's time to pick up your tickets for the 2022-2023 season. Prices for the 2022-2023 memberships are as follows:
VIP - $816
Gold - $612
Silver - $510
Bronze - $408
All season membership packages include the following:
Free Parking
20% off in The Birds Nest
Vouchers to 4 games vs. the Saginaw Spirit
Two buddy vouchers per ticket
Free pre-season tickets
Discount tickets to every game
Any game redemption policy
Season membership entrance access
First right to renew your seat
First right to playoff seating
and more.
After the games this weekend, the Firebirds will start the playoffs on April 21st. Go Firebirds!
Source: Flint Firebirds
Check Out Some of the Top Tourist Locations Throughout Michigan
Michigan has a lot to offer travelers that want to explore the Mitten. From waterfalls and islands to Little Bavaria and top college towns.