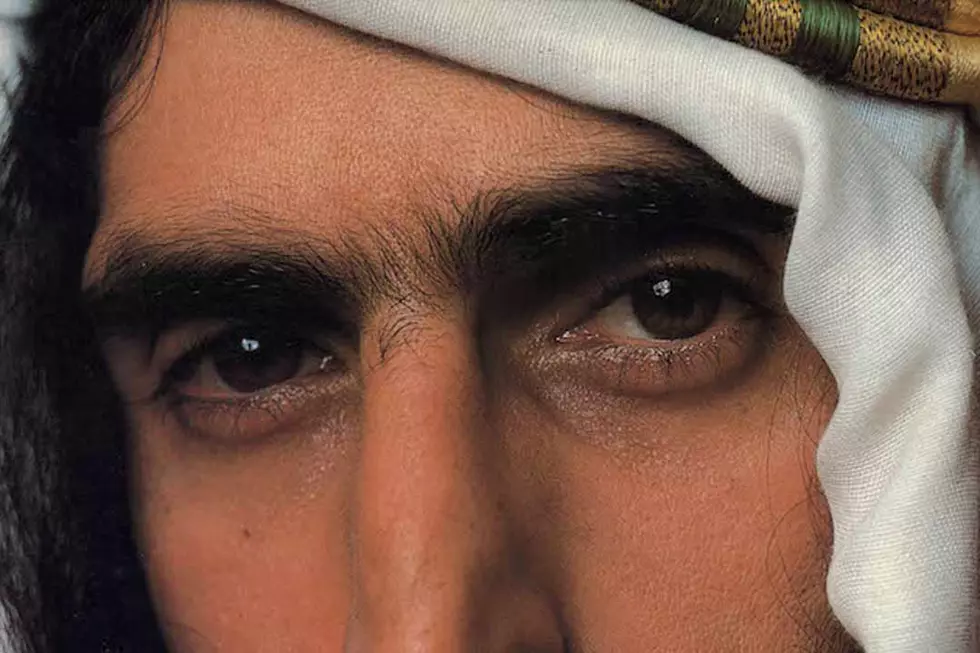 Why Frank Zappa Saved Up Material for His Blockbuster 'Sheik Yerbouti'
Zappa Records
On many levels — creative, personal, and business-related — 1979 would go down as a banner year in the long and storied career of Frank Zappa. But perhaps nothing else accomplished during those significant 365 days left as large and lasting an impact as the double album cheekily named Sheik Yerbouti, which arrived in stores in March 1979.
To put things in perspective, Sheik Yerbouti was already Zappa's second product of 1979 (Sleep Dirt'having arrived in January), albeit the first released by his brand-new Zappa Records. With the launch, he officially announced his hard-won freedom from former label Warner Bros. and its onerous contract, though Warners would only finish unloading their trough of unsanctioned recordings with Orchestral Favorites that May.
That contract had driven a belligerent Frank into bootlegging his own, originally envisioned sequence for all this material (entitled Lather) on the radio airwaves a few years earlier. Zappa then hoarded whatever music he subsequently wrote or recorded until he was legally free to package it as he saw fit, beginning with the largely concert-recorded, then studio-manipulated Sheik Yerbouti. This explains both the opening of Zappa's creative floodgates throughout 1979 – later to include the ambitious three-album rock opera known as Joe's Garage – and the inspired songs collected in Sheik Yerbouti, which served as a virtual omnibus of Zappa's wide-ranging musical pursuits.
On the one hand, there were free-form instrumental guitar workouts ("Rat Tomago," "The Sheik Yerbouti Tango"), avant-garde techniques ("Rubber Shirt," which mixed two entirely separate performances in the studio, a process he dubbed "xenochrony"), jazz-inflected prog-rock ("City of Tiny Lights") and select snippets of dialog and virtuosic instrumentation in the tradition of musique concrete.
On the other, there were surprising amounts of relatively straightforward, hard-rocking numbers, filled with titillating comedy such as "Broken Hearts Are for A--holes," "Jones Crusher" and "Tryin' to Grow a Chin" — all of which appealed to Zappa's twentysomething male audience sweet spot, ever-prepared to lap up the man's most extreme examples of social commentary and all-purpose controversy.
Among these, the faux love song "I Have Been in You" poked fun at Peter Frampton's soft-porn smash "I'm in You" while the topical "Flakes" parodied Bob Dylan's distinctive voice and harmonica. "Dancing Fool" fiercely mocked disco and "Jewish Princess," well … you know. And with the gleefully obscene "Bobby Brown (Goes Down)," Zappa offended pretty much everyone else for good measure, and still came away with one of his most popular songs.
But if any doubts remain regarding Sheik Yerbouti's broad appeal within and beyond the core Zappa audience, they can be dispelled by the album's remarkable sales figures, which surpass those of any other Zappa LP with an estimated two million units shifted to date worldwide.
And they were all obtained strictly on Zappa's terms — as always.
 
 
See Yearbook Photos of Frank Zappa and Other Rock Stars