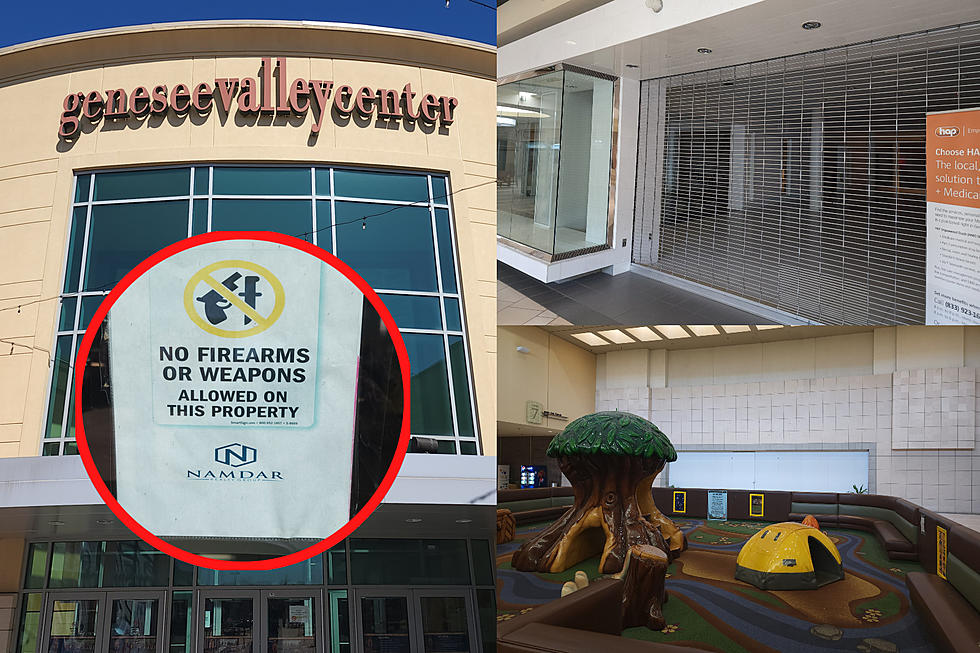 The Genesee Valley Mall in 2022. Have You Seen It Lately? [PHOTOS]
TSM Monroe
The Genesee Valley Center in Flint, MI has gone through some rough times lately.
Things are definitely not the same as they use to be at the Genesee Valley Center. It is sad to see as most people in the area have spent a lot of time at this mall throughout their lives. After a few management changes, some criminal activity, and the pandemic, the Genesee Valley Center is not what most people remember it to be.
Just the other day, I took a trip out to the Genesee Valley Center to see what is going on there in 2022. At first glance, it looked pretty promising for a Tuesday afternoon, especially if you go in from the Miller Road side of the mall. It isn't until you actually start to explore that you see what is going on.
Don't get me wrong, there are still a lot of businesses inside the mall. We can still enjoy the classics like Hot Topic, Auntie Anne's, and others, along with newer places like Box Lunch, Planet Fitness, and more. However, there are quite a few units scattered throughout the wings that are completely empty.
I'm old enough to remember when the mall was packed for the holidays. I remember a couple of shopping trips where the guys and I sat at Bar Louie while the girls went shopping for Christmas...greatest compromise ever! But, as I walked the halls the other day, the mall had a much more sad and depressing feeling. The food court is apparently no longer a thing as both the escalators were turned off. I also saw the most depressed-looking Easter Bunny sitting alone in center court just hoping some kids would want a photo.
It is a shame to see the mall like this, especially in that area. There are so many great stores and businesses on Miller and Linden Roads, it is sad to see the mall in the state that it is in. With the pandemic behind us, hopefully, things will turn around there. All we can do is wait and see.
The Genesee Valley Mall in 2022. Have You Seen It Lately? [PICS]
The Genesee Valley Center in Flint, MI has gone through some rough times lately. If you haven't been in there in a while, see what it looks like not in the pics below.
Former Flint Bowling Alley Turned Shopping Center -Then and Now
The old AMF Town N Country Lanes building at Miller Road and I-75 has been converted into a shopping center called the Seeko Shopping Center.
25 Defunct Bars in Genesee County and What They Are Now
Relive your youth and check out this list of 25 different bars and restaurants from Genesee County that are no longer in business and what they could possibly be now.
25 Famous People Born in Good Ole Flint, Michigan
A list of 25 famous figures that were born in Flint, Michigan.
Walli's Property In Burton