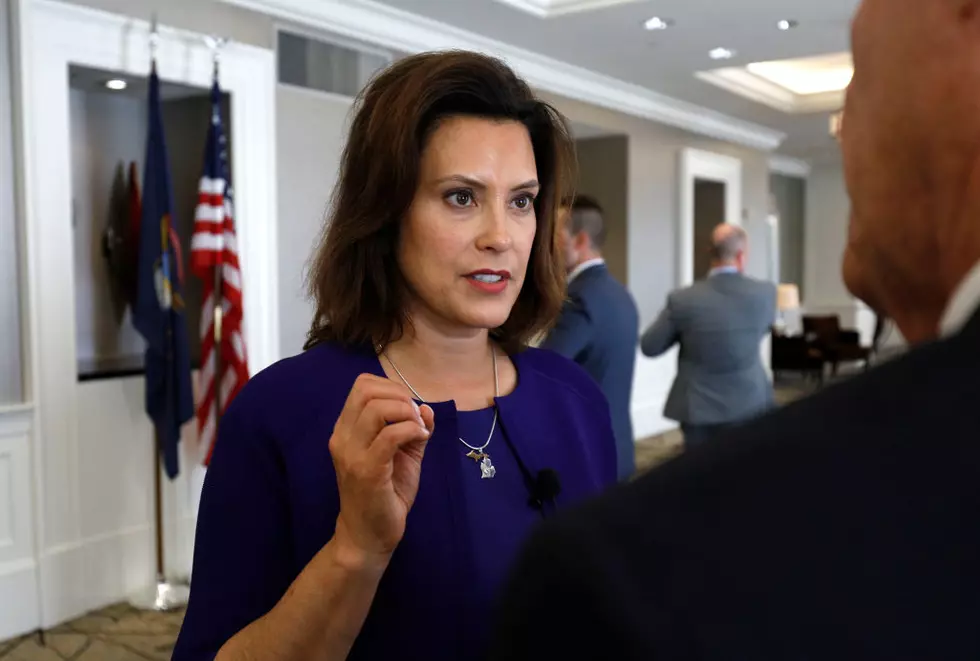 Governor Whitmer Issues Stay at Home Order for Michigan Residents
Getty Images
Michigan Governor Gretchen Whitmer has issued a Stay at Home order for Michigan residents for the next three weeks.
Governor Whitmer's executive order will take effect tonight at midnight (12:01 am, March 24) and is expected to last through April 13, 2020.
To suppress the spread of COVID-19, to prevent the state's health care system from being overwhelmed, to allow time for the production of critical test kits, ventilators, and personal protective equipment, and to avoid needless deaths, it is reasonable and necessary to direct residents to remain at home or in their place of residence to the maximum extent feasible.
Michigan residents will be allowed to leave their homes only for activities that are essential for their health and safety. This includes:
Obtaining medical treatment
Obtaining food for family members and pets. Residents will be allowed to visit grocery stores and restaurants for take-out service only.
Working to provide essential services such as healthcare, first responders, and foodservice.
Caring for family members in other households.
Outdoor activities for the purpose of exercise.
More on Governor Whitmer's executive order can be found here.