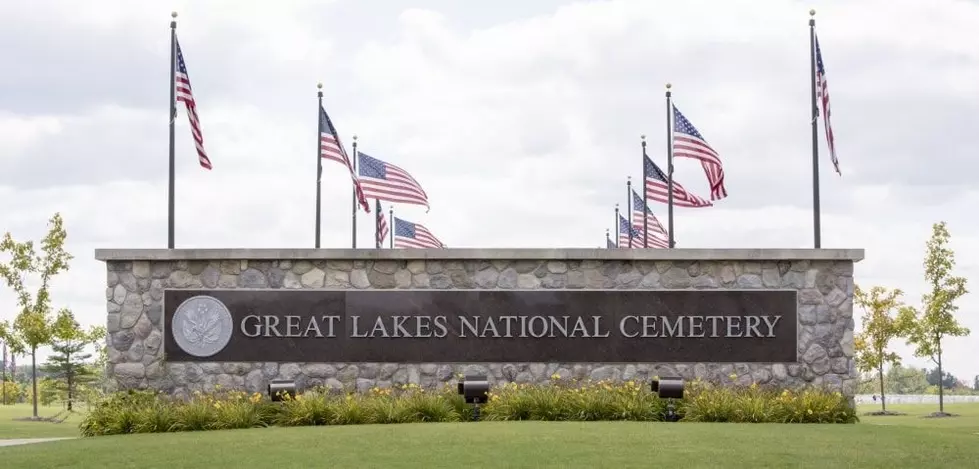 Great Lakes National Cemetery Tour
http://hollyareachamber.com
This Thursday June 13th it's the Fourth Annual Bus Tour of the Great Lakes National Cemetery. The Lapeer County Department of Veterans Affairs trip is an opportunity for veterans and their families to familiarize themselves with burial benefits and an opportunity to plan their legacy.
Round trip motor coach transportation will be provided with boarding scheduled for 9 AM and return at 1 PM. The bus departs and returns to American Legion Post 16 at 1701 West Genesee Street in Lapeer. A complimentary lunch, served by the Legion's Women's' auxiliary will be provided upon return.
There will be a tour of the cemetery grounds by Great Lakes Staff as well as an explanation on the process of being interred at the facility. It sits on 544 acres and has an avenue of flags just inside the entrance. It is open to all members of the armed services who have met a minimum of active duty service and were discharged under conditions other than dishonorable. Eligible spouses and children may be buried  at the National Cemetery in Holly even if they predecease the veteran.
The deadline for reserving a seat is 5 p.m. Wednesday.
There is no charge for the tour and lunch but seating is limited. Reservations are required. The reserve a seat, call (810) 667-0256. The trip and lunch are funded by a grant from the Michigan Veterans Affairs Agency.