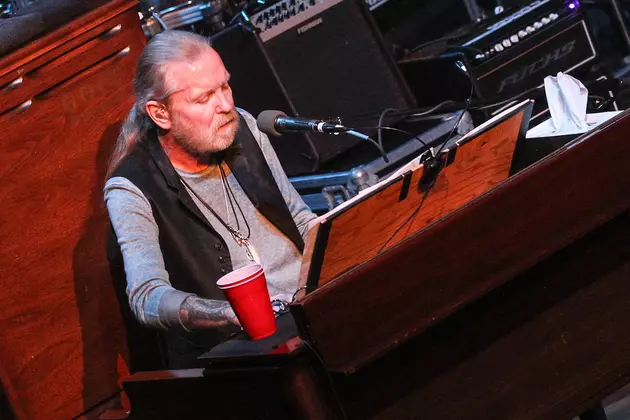 Gregg Allman Cancels All 2017 Tour Dates
Terry Wyatt, Getty Images
Gregg Allman has canceled all of his scheduled 2017 concerts. No further explanation has been offered for the decision.
"It has been determined that Gregg will not be touring in 2017," explains a statement on his official website. "For those of you who purchased tickets for shows in June, contact the ticket outlet from where you purchased the tickets for a refund."
Last November, the former Allman Brothers Band leader canceled all of his solo shows for the remainder of 2016, citing unspecified health concerns. "This is the hardest thing I've had to do in a long, long, time," he said at the time. "I've been on the road for 45 years because I live to play music with my friends for my fans. As much as I hate it, it's time for me to take some real time off to heal."
In August 2016, Allman canceled several concerts due to a bout with pneumonia. He returned to the stage for a pair of shows in September and October. In January 2017, Allman's former bandmate Butch Trucks died. "I'm heartbroken," Allman said in an official statement. "I've lost another brother, and it hurts beyond words. Butch and I knew each other since we were teenagers, and we were bandmates for over 45 years. He was a great man and a great drummer, and I'm going to miss him forever."
That same month, Allman reported that he was putting the touches on a new Don Was-produced studio album, Southern Blood.
Allman Brothers Band Albums Ranked Worst to Best