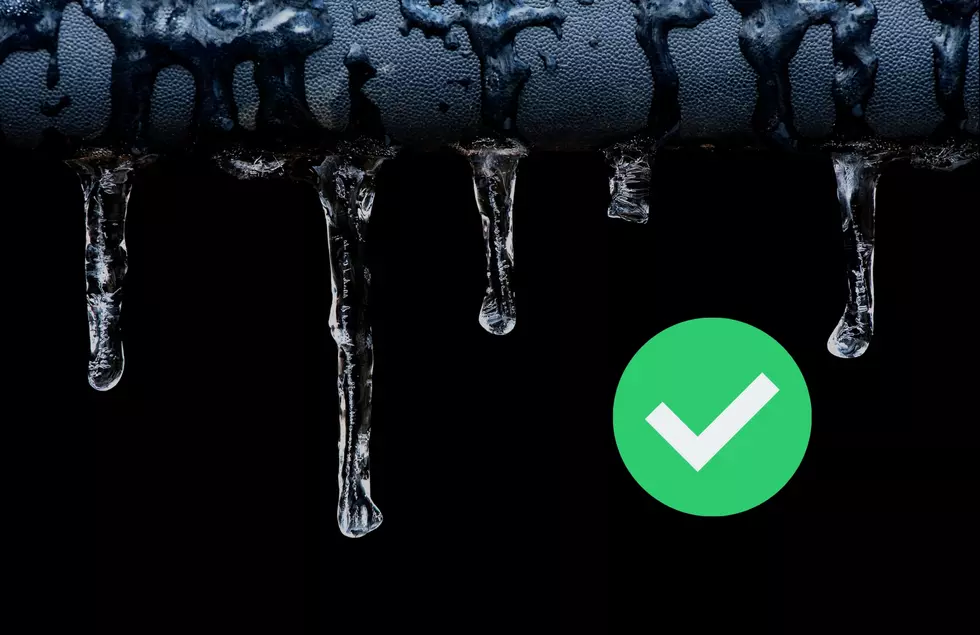 How To Keep Your Pipes From Bursting During Upcoming Michigan Winter Storm
Canva
West Michigan is going to be under it's first Blizzard warning since the Groundhog's Day Blizzard in 2011. While longtime residents know this could mean freezing temperatures, snow banks piling up high, and strong winds. And that combination can mean hazards of all kinds, including power outages.
While losing power can be a pain any time of the year, during winter it can be much more dangerous and destructive than in the warmer months. Not only do you have to worry about keeping you, your loved ones and your pets warm, you also could have major problems with your plumbing too.
What can I do to keep my pipes from freezing if my power goes out during the blizzard?
Experts give several tips for people who lose their power. Obviously you'll lose heat, which over time will cause the water inside your home to freeze, possibly bursting your pipes and costing you thousands of dollars.
The easiest thing you can do is to drip your pipes.
That's right, leaving one or two of your faucets running just a tiny amount allows water to continue to move through your pipes, making it difficult to freeze since it's not sitting in place.
If you're fortunate enough to have a gas water heater that works, running warm water is ideal. However, don't let that stop you- cold water running can still be your saving grace.
Also, try to heat your house in anyway you can without power. Put blankets on exposed windows, start a fire in your fireplace if you have one, or huddle close with your loved ones.
Good luck going into the blizzard- and if you're leaving home for the blizzard, make sure you leave a pipe dripping so you don't come home to a flood.
Get Cozy With The Best 6 Hot Chocolates in West Michigan
Whether you grab a cup before work or sip a little when you are winding down, hot chocolate is a winter time staple. Here are 6 of the best places to pick up a piping hot chocolate.