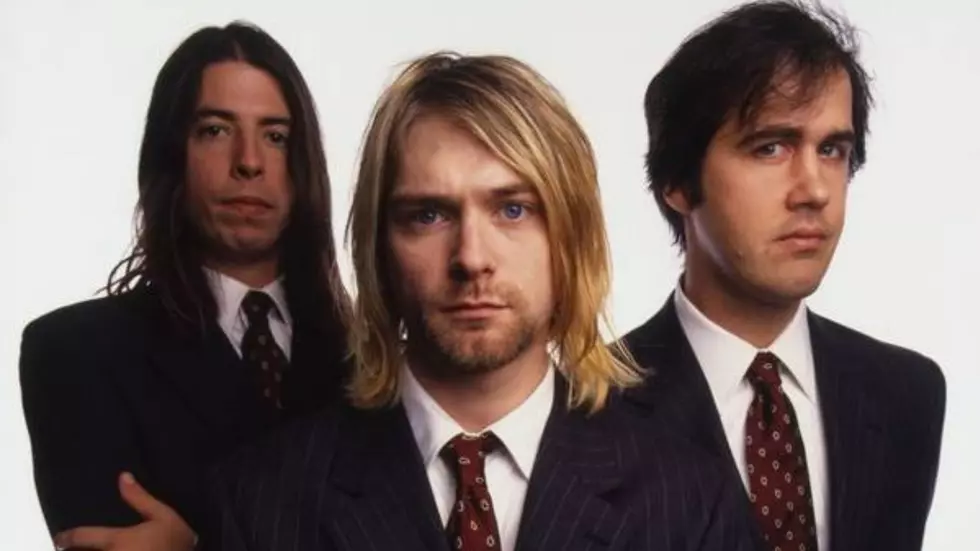 Iconic Nirvana 'Rolling Stone' Photo Shoot Was Done In Kalamazoo
Rolling Stone Magazine
If you're even a mild fan of Nirvana, then you're familiar with their relationship with Rolling Stone Magazine. Four covers of the band, and one with Courtney Love and Kurt Cobain on it.
But probably the most memorable cover they did, and the one that most people will recognize... was shot in Kalamazoo.
October 26th, 1993, Nirvana was set to headline a show at the Wings Event Center (then "Wings Stadium"). Nirvana had JUST released its second studio album "In Utero" in September and was touring the country. As the cycle goes, you release a massively successful album, the Rolling Stone comes calling.
And they just happened to come calling on a day when Nirvana was in Kalamazoo.
The Facebook group "All About Nirvana" recalls the shoot with some iconic photos.
The photos were taken by Rolling Stone photographer Mark Seliger, who started there in 1987 and served as chief photographer for the magazine from 1992 until 2002.
More than 100 of the magazine's covers are attributed to him, including, arguably, the biggest cover for Nirvana.
The shoot also included pictures of Kurt dressed up in a "Bobcats" cheer outfit (from one of the area schools?), while members Dave Grohl and Krist Novaselic, and tour members Pat Smear and Lori Goldston dressed up in leather - Krist noticeably sporting a very "Rob Halford" look.
In one final photo published for the shoot, you see only Cobain in the shot. More specifically, only his head, among a few doll heads, was in front of a wall of roses and vines.
Pretty incredible that something the entire world would recognize, was shot right here in KZoo.
Less than a month after this photo shoot, Nirvana would perform in New York City for their historic "MTV Unplugged" performance.
See Nirvana 'MTV Unplugged' in New York Photos
Photos of Nirvana during their historic MTV Unplugged session recorded Nov. 18, 1993. The show aired Dec. 16, 1993. The live album was released Nov. 1, 1994, five months after singer Kurt Cobain died by suicide.