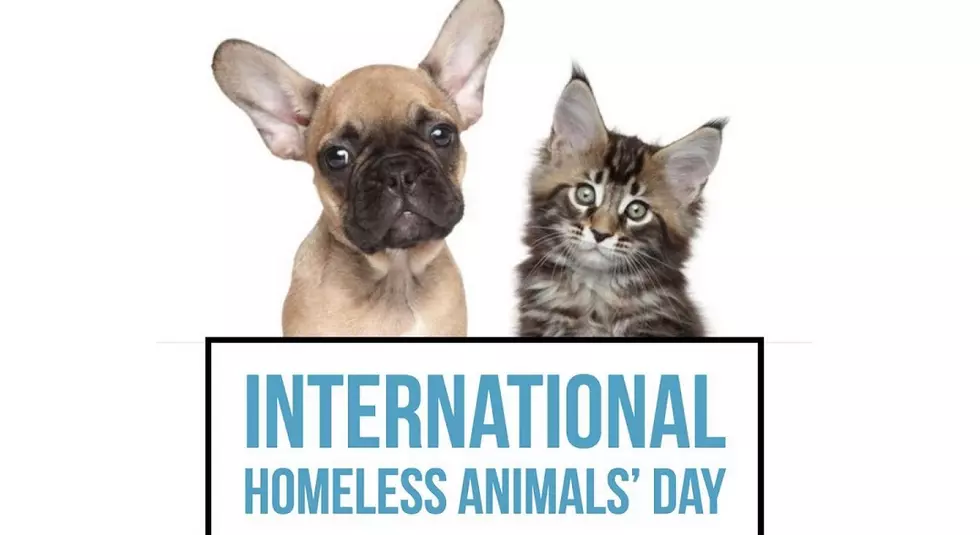 International Homeless Animals' Day Is August 18
facebook.com/isaronline
The 27th Annual International Homeless Animals' Day will be observed on Saturday, August 18. Animal advocates and organizations throughout the United States and on six continents will unite to shed light on dog and cat overpopulation through free and low-cost spay/neuter clinics, adoption events and educational/awareness activities according to a press release.
International Homeless Animals' Day is the first and only international day of action to promote the spaying and neutering of companion animals, community cats and street dogs. It takes place every year on the third Saturday in August.
IHAD was conceived and commemorated by
International Society for Animal Rights
in 1992, to shed light on the dog and cat overpopulation tragedy that affects all communities and the urgent need for spay/neuter and adoption programs.
ISAR along with animal protection organizations, humane societies, rescue groups, veterinary professionals, public officials and animal-friendly businesses and caring individuals from throughout the United States and Australia, Canada, France, Honduras, Indonesia, Liberia, Lithuania, Malaysia, Mexico, Nigeria, Panama, Peru, Romania, South Africa, Spain, Sweden, Switzerland, Ukraine, United Kingdom, Venezuela and Vietnam will unite to send the spay/neuter and adoption message.
IHAD activities vary, and include educational events, candlelight vigils, blessing of the animals ceremonies, spay/neuter clinics, adoptions, shelter open houses, dog walks, microchip clinics, award ceremonies, marches, speeches by public figures, celebrities, local veterinarians, humane workers, and many more.
ISAR encourages everyone to attend an IHAD event in their local community. All 2018 confirmed IHAD events are listed on
ISAR's website.
For those who live in an area without a confirmed International Homeless Animals' Day event, please visit your local animal shelter or animal rescue and inquire about adoption and volunteer opportunities, donate much-needed supplies and/or sponsor a spay or neuter surgery.
Children can participate in IHAD by walking shelter dogs, grooming shelter animals and spending time with them. This will bring much happiness to the animals and prepare them for their journey to a new home.
Source: International Homeless Animals' Day, International Society for Animal Rights