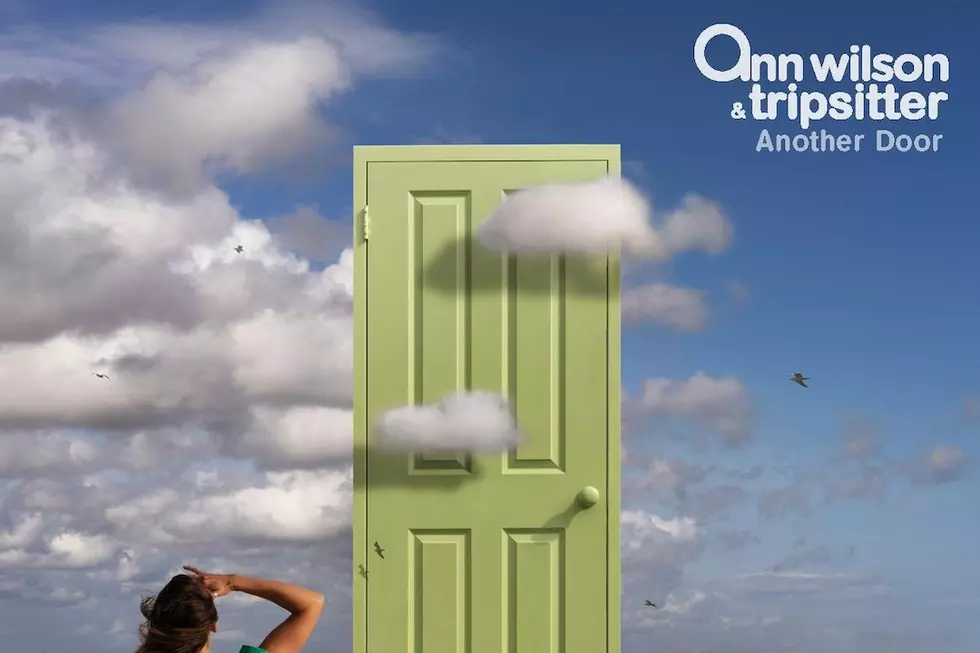 Ann Wilson and Tripsitter, 'Another Door': Album Review
Courtesy of Ann Wilson
"The idea of retirement is nowhere in my comprehension," Ann Wilson told UCR in 2022. Good thing, too, because the Heart frontwoman sounds way too fired up to quit on her excellent new solo album, Another Door, harnessing the momentum from last year's rock-solid Fierce Bliss on another batch of songs that takes stock of the vast sonic terrain she's covered over her storied, half-century career.
Another Door marks the first album on which Wilson has served as sole lyricist, and her words add a touch of mysticism to the muscular songs. "I was born inside a hurricane / Thunder, lightning, wind and rain / Like a child I knew no other way / Tossed and torn I came," she croons on album opener "Tripsitter," which shares its name with her backing band. Be it art, love or recovery, Wilson still has much to see and learn on her hero's journey, lending a sense of gravitas to otherwise ordinary topics.
Songs like "Tripsitter" and lead single "This Is Now" unravel slowly, with washed-out guitars swelling over deliberate drum-and-bass grooves. Wilson nods to her many influences and career phases throughout the album: "Ruler of the Night" and "What If" show her love of Led Zeppelin, and the latter's soaring guitar hooks recall Stone Temple Pilots' "Interstate Love Song," a nod to her grunge kinship. Meanwhile, the sultry, synth-heavy "Stranger in a Strange Land" evokes the big hair and bigger choruses of Heart's late-'80s smashes, minus the dated production.
Wilson's at her best when she leans fully into her hard rock side, wailing over the swampy riffage of "Rain of Hell" or the high-octane arena rock of "Waiting for Magic." At 73, she still belts those megawatt choruses with ease, a slight gravel giving her gale-force vocals an extra emotional heft. Wilson has logged plenty of road miles with Tripsitter, and their chemistry is palpable across Another Door; even the lyrically clunky "Rusty Robots" is redeemed by the band's stutter-step grooves and a fiery guitar solo.
READ MORE: Why Heart's 'Magazine' Was Released Against Their Will
Another Door's most compelling — and harrowing — moment comes during its penultimate track, the delicate piano ballad "Little Things." Wilson recalls "wak[ing] up in an ER bed," listening to a nurse tell her she "barely got through it." The singer has been candid about her struggles with alcoholism and drug addiction, her rock-bottom plunges and her subsequent path to sobriety. She's still here to tell the tale, to extol "the little things that let you show your face and help you live your life in grace." In 2023, that's not to be taken for granted. Another Door is a powerful dispatch from an artist who's come back from the brink and still has a lot more living to do.
Heart Albums Ranked
This list of Heart Albums, Ranked Worst To Best, wasn't an easy one to compile, because unlike many long-running groups, the band has never made a bad record.