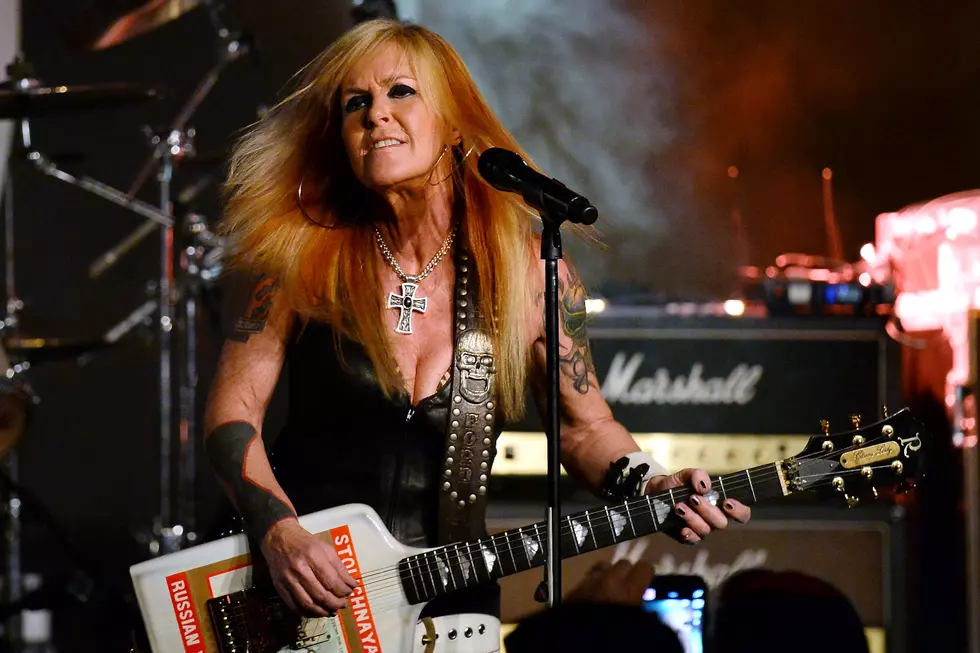 Why Lita Ford Wanted Fans to Spit on Her
Ethan Miller, Getty Images
Lita Ford explained why, in the early days of the Runaways, she wanted fans to spit on her.
The band enjoyed some of its earliest exposure in 1976 when they toured alongside punk legends the Ramones. "It was just life-changing," Ford admitted during a recent appearance on The Kenny Aronoff Sessions podcast.
For the Runaways, one of the biggest challenges was convincing crowds they were more than "tits and ass." However, winning the audience over came with a disgusting side effect: spitting.
"This was the time when everybody spit on you," Ford explained. "It was disgusting, but everybody spit. And so you could look across the audience and you'd see just a bunch of spit flying in the air."
Even though it may sound gross today, spitting was regarded as a sign of approval at the time. As such, getting hit with a loogie meant the crowd was into the performance.
"If you didn't get hit with spit, that means they didn't like you, so you wanted to get hit with spit," Ford explained. You can watch the interview below.
Not to be outdone, Aronoff, whose resume includes stints drumming for John Mellencamp and John Fogerty, among others, offered up a spitting story of his own.
"I was with Mellencamp, we went to England in 1980," the drummer recalled. "There was a couple of guys up front leaning on the front, and just looking at the band, all those guys up front, and they started spitting on John and the guitar. John went completely ape shit. He goes and gets our big bouncer, and he's screaming. But the bass player in our band had the balls to go back and spit in this guy's face. And then the entire audience, it was like [spitting sound] all over the band, all over the stage. They were waiting for us to spit at them so they could go completely nuts. It wasn't a shit show. It was a spit show."
Top 10 Punk Albums
You'll find some familiar names, but also bands that didn't sell as many records while having just as much impact.