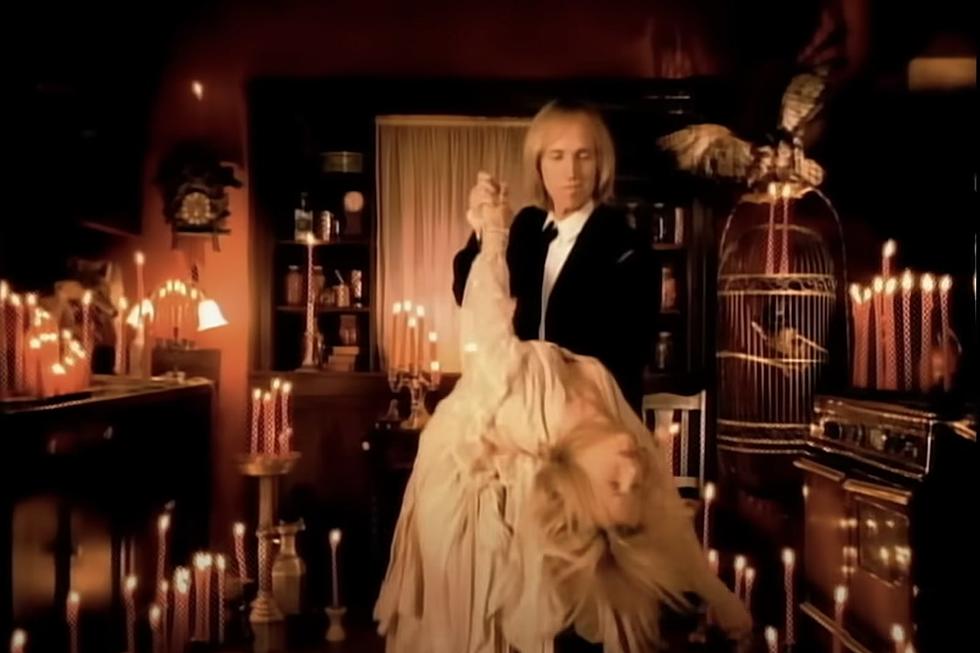 The Hit Song Tom Petty's Bandmates 'Hated' at First
YouTube
Tom Petty wrote dozens of hit songs over the course of his four-decade career as frontman of the Heartbreakers, but not all of them impressed his bandmates. At least not right away.
Such was the case with "Mary Jane's Last Dance," a song that Petty started one day and didn't finish.
"I wrote all but the chorus," he recalled for 2005's Conversations With Tom Petty. "I just had the loop going around and around and really had most of the words and everything. And I played the tape for Rick [Rubin] and he liked it a lot and suggested I write a chorus. So I tried to finish it up while I was making [1994's] Wildflowers, and there were maybe five years between the writing of the verses and the chorus."
When he finally brought the song to his bandmates, the chorus Petty had come up with got a lukewarm reception at best.
"What's funny is that when Tom wrote this song, when he first showed it to me, the chorus was, 'Hey, Indiana girl, go out and find the world,'" guitarist Mike Campbell told Vulture in 2020. "It was a completely different chorus, and we all hated it."
A Second Attempt
That meant going back to the drawing board for a bit. When Petty brought the song around again, he'd made some adjustments, having rethought the whole "Indiana girl" chorus.
"That song took on a few shapes," Campbell later recalled to Songfacts. "In the verse there is still the thing about an Indiana girl on an Indiana night, just when it gets to the chorus he had the presence of mind to give it a deeper meaning."
Much of the work for "Mary Jane's Last Dance" was done at Campbell's own home studio, where the guitarist encouraged Petty to experiment a little.
READ MORE: The Best Song From Every Tom Petty Album
"At the end there's that little solo he does, I pushed him to do that," Campbell continued. "I said, 'You go ahead and play a fuzzy sort of guitar solo,' because we had this good sound up and he just put the rhythm down."
A rough mix of the song was made at Campbell's place, but after trying to fine tune it at a couple of different actual studios, they ended up deciding the first mix, imprecise as it was, was the best. That was the version the Heartbreakers released in November 1993.
"It's an interesting track. It's very inaccurate, it's kind of greasy and loose," Campbell explained. "That day we just gelled and every time we mixed it we could clean up the sound and make it more posh, but it just didn't have the juice that one mix had."
"Mary Jane's Last Dance" Music Video
Then came time to make a music video, and Petty went with something of a morbidly absurd approach — he cast Kim Basinger as a dead woman that Petty, portraying a mortician, brings home and plays pretend with.
"I said, 'She's got to look really good, or why would he keep her around after she's dead?'" Petty told Billboard in 2005. "I thought, 'Kim Basinger would be good. I'd probably keep her for a day or two, let's go see if she would do it.' You can make a joke about it, but you have to act a bit to be dead. It's not easy."
And do it she did. "He was a doll," Basinger said to The Daily Beast in 2017, "and he was so sweet and asked me to do it, and both of us are extremely shy so we just said three words to each other the whole time. I'll never forget how heavy that dress was! And I had to be dead the whole time. You know, it's really one of the hardest things I've ever done in my life, because I had to be completely weightless to be in his arms the way I was. "
For those who hastily assumed "Mary Jane" was a reference to marijuana, Petty cleared that up later on.
"I don't think I was writing about pot," he said in 2005. "I think it was just a girl's name. I can't imagine that I'd write a song about pot. I don't think there's enough there to write about [Laughs]."
Though it took years for "Mary Jane's Last Dance" to take its final form, it clearly paid off. By the time Petty died in 2017, the band had played the song live in concert over 500 times, and it's remained an important touchstone of their catalog.
Tom Petty's Heartbreakers: Where Are They Now?
The surviving members continue to forge new paths.
Gallery Credit: Allison Rapp