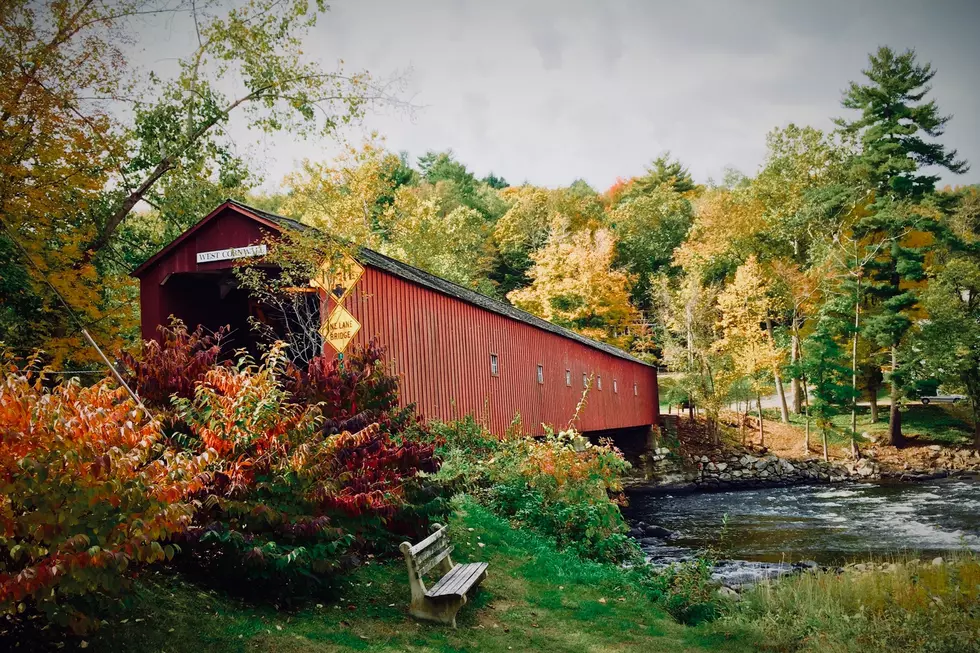 It's finally fall in The Mitten! The apple cider is already flowing, the leaves have already started to change color, and we'll soon feel the cool crisp breezes of fall.
What's your favorite fall activity? I'm suddenly realizing mine is taking a tour of all the scenic and historic covered brides in our area. When did I get to be "wanting to tour covered bridges during peak fall foliage" years old?!
With peak fall colors set to hit West Michigan in the coming weeks I've become increasingly interested in finding nearby bridges that I can cross in a vehicle-- that's an important distinction because many of the covered bridges we have in Michigan are open to pedestrian traffic only.
In fact, per Pure Michigan there are only 3 covered bridges in the entire state of Michigan which are open to vehicular traffic. Well, technically only 2 at the moment but we'll get to that:
3 Historic Covered Bridges You Can Actually Drive Across in Michigan
According to Pure Michigan there are only 3 historic covered bridges in the state which are open to vehicular traffic. Did somebody say road trip?!
9 Scenic Fall Chairlift Rides in Michigan
Soar high above Michigan's beautiful fall foliage!
Photos Taken behind Tahquamenon Falls
One thing many visitors to Tahquamenon Falls cannot say they've done is had the chance to go behind the falls and witness what it is like behind this rushing current of beauty. I recently came across photos taken by a gentleman named Dave steward, who actually had the chance to go behind the falls