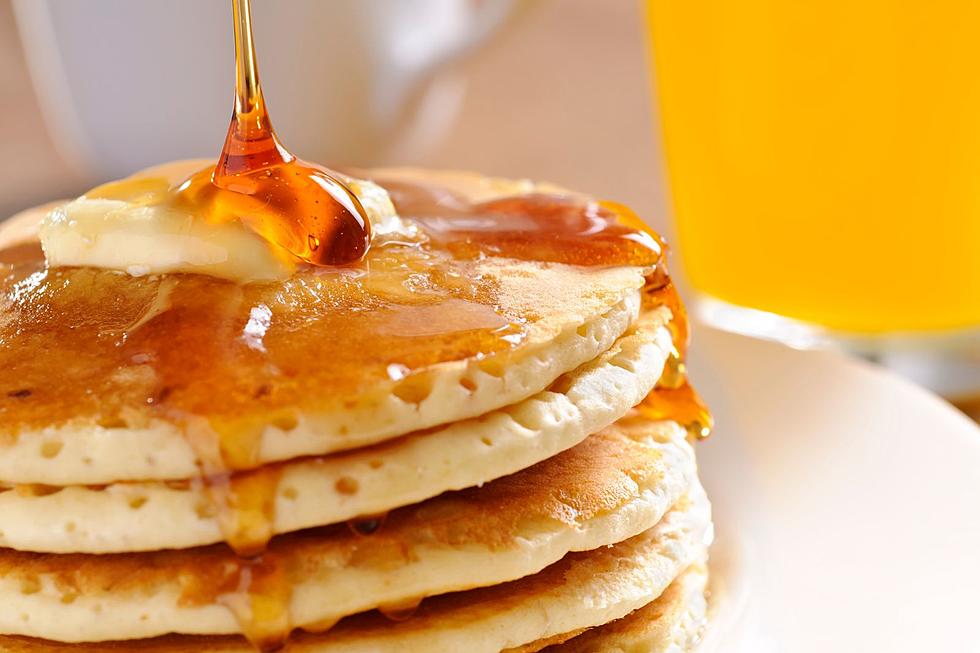 These Two Michigan Restaurants Were Just Voted the Best Pancakes in America
Canva
National Pancake Day is September 26th, and while a great way to celebrate is by making some at home, it's even better when someone else cooks them. Especially at Michigan restaurants that have been voted the best places in the U.S. to enjoy this delicious breakfast staple. But really, we can enjoy pancakes at any time of the day. One more reason to celebrate!
To make this article as accurate as possible, we looked at a few different lists. First, Travel + Leisure created a list of the top 25 best places to eat pancakes in the U.S. with Downtown Cafe in Rochester, MI. It seems they have their own dish on the menu called 'Michigan Pancakes' filled with fruit and nuts, which got them high on the list.
Another study done by the Food Network named a Muskegon restaurant called Toast N' Jams as one of the best places to get pancakes in America. Their Strawberry Cheesecake and Cinnamon Roll pancakes undoubtedly helped land them on the list. You'd probably be full for the rest of the day after eating those.
More Local Kalamazoo Options
While I respect the opinions of reputable sources for their recommendations on where to get good pancakes in Michigan, there are plenty of West Michigan options that should have been on the list. Here are just a few favorite spots to get good pancakes in and around Kalamazoo:
The Studio Grill in Kalamazoo, which features vegan pancakes as one of their most popular options.
Antique Kitchen for classic buttermilk pancakes.
Crow's Nest for bacon pancakes, which are pretty unique.
Roxie's where you can try a Blueberry Crunch pancake with blueberries, pecans and almonds.
Breakfast at Tiffiny's for Lemon Ricotta pancakes.
It's debatable on what day National Pancake Day is celebrated, with some chains like IHop celebrating in February and March with a one-day promotion. But really any day is a good day for pancakes, don't you think?
Roxie's Breakfast & Lunch
Michelle has moved out and Roxie is moving in at 4010 Gull Rd. See Kalamazoo's newest family restaurant and get the touching story of family that makes the name.
7 Adorable Bed and Breakfast Stays in West Michigan
Looking to get away? Check out these bed and breakfast spots in west Michigan