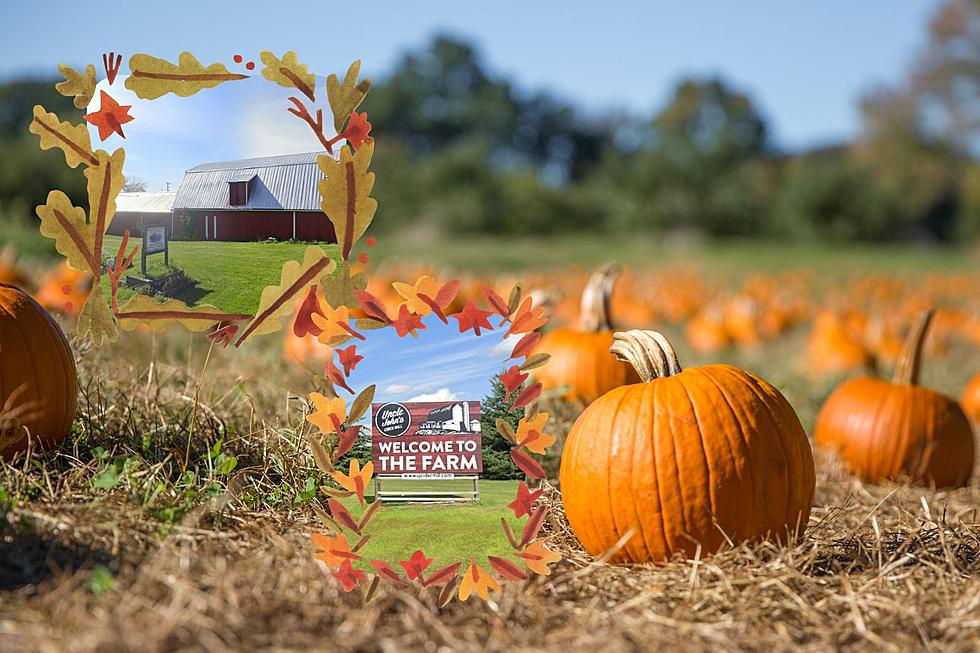 The Best U-Pick Pumpkins Patches in Mid Michigan
Google Streetview and Canva Pro
Now that it's officially fall, and Halloween is right around the corner, you need to be prepared.
That means you need all the appropriate decor...
Fall and Halloween Decor
And as much as you want to be the people with the 12-foot-tall skeleton in your front yard (I know, because that is me), perhaps that's not in the budget? Those are like $300 - $400...
But do you know what IS in the budget?
Pumpkins!
Pumpkins can certainly fit into just about every budget. And what's cool is that pumpkins serve as a dual decoration, because they are both on point for general fall decor and Halloween decor.
Sure, you could just pick up a pumpkin at the store, but why not make a fun little trip of it and go to a local pumpkin patch?
Best U-Pick Pumpkin Spots in MId-Michigan
There are a few awesome farms, orchards, and pumpkin patches around the Lansing and Mid-Michigan areas that offer the opportunity to pick your own pumpkins.
Take the short drive to check out one of these places!
You can pick your own pumpkins here and they're open everyday. You'll pay by weight.
The pumpkin patch opens September 30th and will run through October 29th.
The pumpkin patch opens September 28th.
Pre-picked pumpkins—in a variety of shapes, sizes, and colors—are available through fall from 9 am to dusk.
$5.00 Large Pumpkins
$3.00 Small Pumpkins
$1.00 Pie Pumpkins
$0.50 Mini Pumpkins
Pumpkin Picking is $0.35 per pound for Jack-o-Lantern pumpkins through October 31st. Earlier in the season it's $1 for gourds & mini pumpkins, $3 each for small pie pumpkins, and $4 each per small white, warty, or multicolored pumpkin (not orange), and $8 for large specialty pumpkins. Both u-pick and pre-picked pumpkins are available.
Pumpkins are priced from $2 - $12 and range in size, shape, and color.
11 Reasons Why Fall is Michigan's Best Season
Fall is clearly the most superior of all the seasons that Michigan has to offer. But if you still needed some convincing, check out these reasons why fall is Michigan's best season.
The 14 Most Unnecessary Pumpkin Spice Items You'll Find at Kroger
Pumpkin spice. Either you love it or hate it. For purposes of this gallery, we're gonna hate on it. These are the 14 most unnecessary pumpkin spice items you'll find at Kroger.
What You Pass Out On Halloween Says A Lot About You