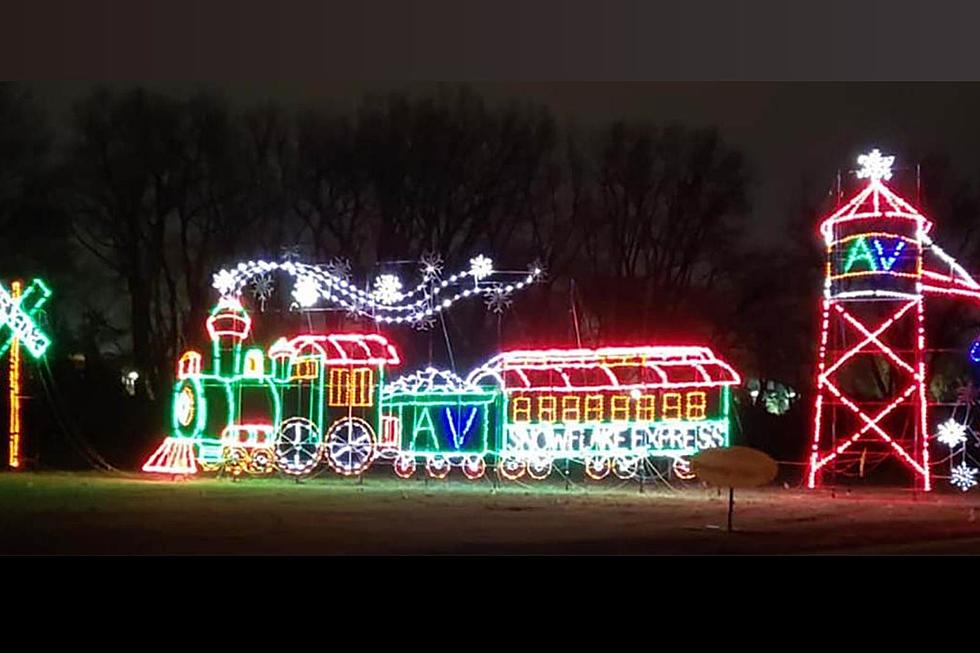 Holiday Light Show Ranked Among the Best in Michigan by Bronner's Now Open
WayneCounty.com / Canva Pro
A massive Michigan holiday light show is back for its 30th year in Westland, Michigan.
'Tis the season for massive holiday light displays in Michigan. With Thanksgiving next week, many people and organizations are taking advantage of the nice weather and getting their Christmas lights and decorations out. If you are a fan of said light displays, be sure to plan a trip to Westland.
The 30th Annual Lightfest at Hines Park in Westland, Michigan is set to open to the public tomorrow (Thursday, November 16th, 2023.) However, you don't have to drop everything and go as Lightfest will be going on until Sunday, December 24th.
We know it must be great when Frankenmuth's very own Bronner's themselves names the Lightfest as one of the best light displays in all of Michigan.
If you can make it out there tomorrow, Lightfest's "Lights On" Opening Celebration will begin at 6 pm. The Opening Celebration will feature music, refreshments, fireworks, and even a visit from Mr. and Mrs. Claus.
The 30th Annual Lightfest will take you and the other guests in your vehicle down a five-mile stretch in Hines Park that contains over 100,000 lights and 50 animated and themed displays.
When is Lightfest open this year?
The 30th Annual Lightfest in Westland opens to the public tomorrow and will remain open Wednesdays through Sundays from 6 pm until 10 pm all the way until Sunday, December 24th, 2024. Ticket prices are as follows:
Cars: $5 cash
Commercial Van/RV/Limo: $20 cash
Mini-Bus (20 Passenger): $25 cash
Bus (40 Passenger+): $50 cash
Lightfest will also be offering Toy Nights on November 22nd and 29th and December 6th and 13th where visitors can pay their car entrance fee with a donation of a new, unwrapped toy. (Not applicable to commercial vehicles.)
The entrance for Lightfest is located at 7651 North Merriman Road in Westland, Michigan. For details, directions, and more, click here. 
See Crossroads Village and Huckleberry Railroad Holiday Lights
You can't help but smile when you see Crossroads Village & Huckleberry Railroad lit up for the holidays. With around 1,000,000 Christmas lights viewed by thousands of visitors each season... This is Genesee County's favorite holiday tradition.
Gallery Credit: Nate Reed
Michigan's 10 Snobbiest Cities
According to Road Snacks, these are Michigan's 10 snobbiest cities because they make too much money for their own good, have big expensive houses the rest of us can't afford to dream about, and have ample access to great education.
Gallery Credit: Jacob Harrison