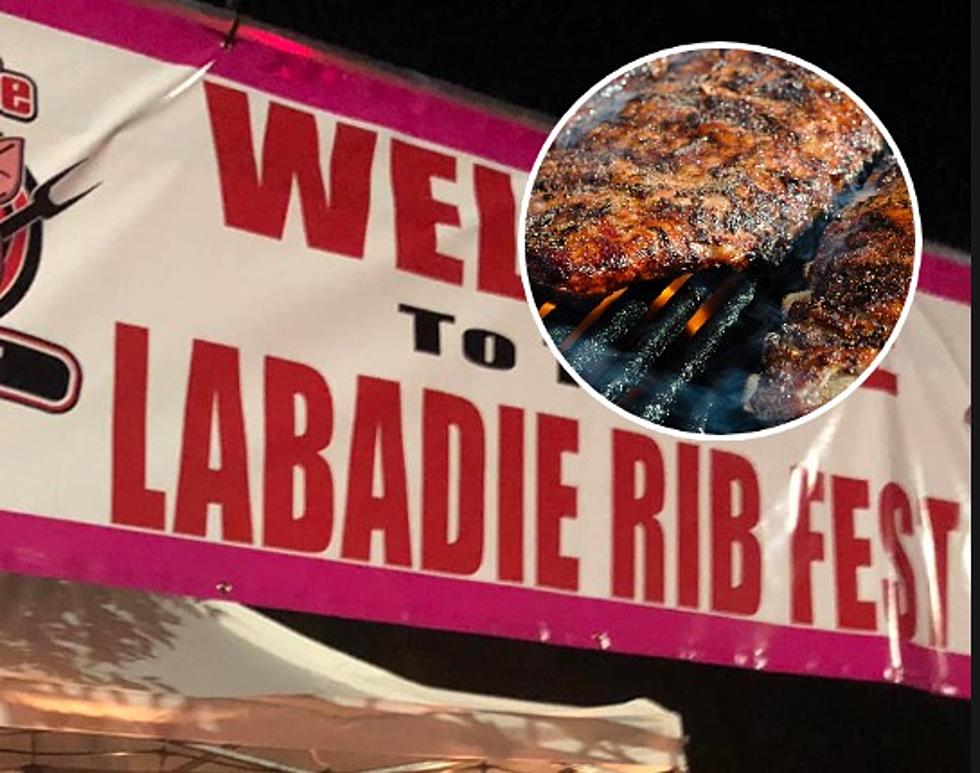 Labadie Rib Fest 2023 – What You Need To Know
Labadie Ribfest Facebook/TSM Lab
Labadie Rib Fest 2023 dates and performers have been announced.
One of the biggest and coolest festivals in Michigan is Labadie Rib Fest in Bay City. This four-day event features great food and great music. Here is everything you need to know about this year's festival.
When is Labadie Rib Fest 2023?
Dates and times for this year's festival are as follows,
Thursday, July 27th: 4:00 PM to 11:00 PM
Friday, July 28th: 12:00 PM to 11:00 PM
Saturday, July 29th: 1:00 AM to 11:00 PM
Sunday, July 30th: 12:00 PM to 10:00 PM
Where is Labadie Rib Fest located?
Labadie Ribfest is in Veterans Memorial Park, located at
215 John F. Kennedy Drive in Bay City, Michigan, 48706.
How much are tickets to Labadie Rib Fest?
Ticket prices are as follows,
Rib Fest Daily Festival Pass - $10
Rib Fest Weekend Festival Pass - $30
You can purchase your tickets here. Please note, the above prices do not include concerts. All sales are final, with no refunds.
What concerts are happening at Labadie Rib Fest?
The line-up this year features something for everyone. The list of performers is as follows,
The exact start time for bands has yet to be announced. Concert gates open each night at 5:00 PM.
What other attractions does Labadie Rib Fest feature?
Beer Tent
Food Vendors
Kids Craft Tent
Hospitality Tent
Magic Show Tent
Pig Races
This event really does have it all - here is to a great time in Bay City, Michigan in July.
For more on Labadie Ribfest, check out the video below. For additional updates and information, be sure to follow the Labadie Rib Fest Facebook page.
Get Dirty With These 11 Mud Runs and Obstacle Races in Michigan in 2023
Michigan is filled with adventure races, mud runs, and obstacle course races this summer. Check 11 mud run events in Michigan for 2023 here.
Rock Concerts Coming to Pine Knob 2023
Rock concerts that are coming to Pine Knob in 2023. As more concerts get announced, we'll add them to the growing list of rock shows.