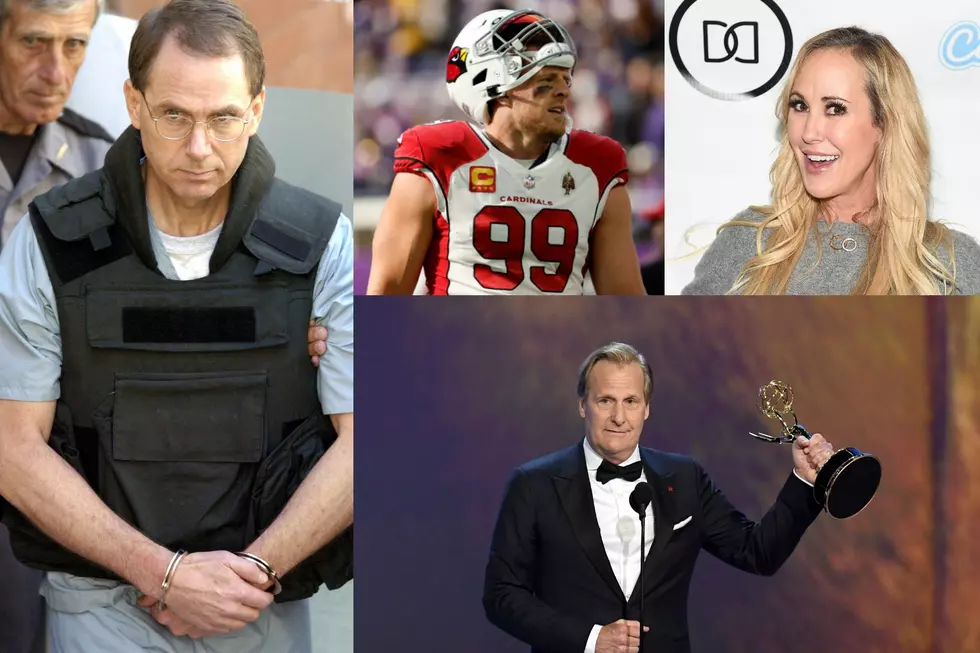 13 Central Michigan University Alumni and Their Net Worth
Getty Images
Many famous people have once walked the halls of CMU in Mount Pleasant.
It's no secret that Michigan has produced a lot of notable people and famous celebrities. From growing up in small towns to attending one of the many awesome universities throughout the state, many people with Michigan ties have gone on to do great things.
Today we will take a look back at not only the famous and notable people that have attended Central Michigan University, but we will also get nosey and see what their net worth is.
In the list below you will find actors, reality TV stars, athletes, and more that have taken some classes at Central Michigan University in Mount Pleasant. All of the entries below have at least a net worth of $1 million dollars or more. Sadly though, not all of them are still with us.
SEE ALSO: 16 Homegrown Famous People from Grand Rapids, Michigan
Central Michigan University was originally opened in 1892 as the Central Michigan Normal School and Business Institute. It was until 1959 that it officially became known as Central Michigan University. The university, which is one of the eight research universities in the state, has over 15,000 students on campus in Mount Pleasant.
Central Michigan University is broken down into the following eight academic divisions:
The College of Business Administration
The College of the Arts and Media
The College of Education and Human Services
The Herbert H. and Grace A. Dow College of Health Professions
The College of Liberal Arts and Social Studies
The College of Medicine
The College of Science and Engineering
The College of Graduate Studies
While the alumni below attended CMU for educational reasons, I will always know CMU as the place we went to party on the weekends.
***The net worth figures below were found using allfamoustbirthday.com and celebritynetworth.com.
Source: Wikipedia
13 Central Michigan University Alumni and Their Net Worth
Many famous and notable people have attended Central Michigan University in Mount Pleasant, MI. Here's what their net worth is today.
30 Famous Actors and Actresses Born in Good Ole Michigan
Michigan has produced thousands of famous actors and actresses. Here are 30 that were actually born here as well.
14 Famous People That Have Ties to Ann Arbor, Michigan
Ann Arbor, Michigan, the home of the Wolverines, has supplied the world with actors, musicians, a couple of Playboy Playmates, tech gurus, and more.
11 Famous and Notable People from Kalamazoo, Michigan
Check out just 11 famous and notable people from Kalamazoo, Michigan.