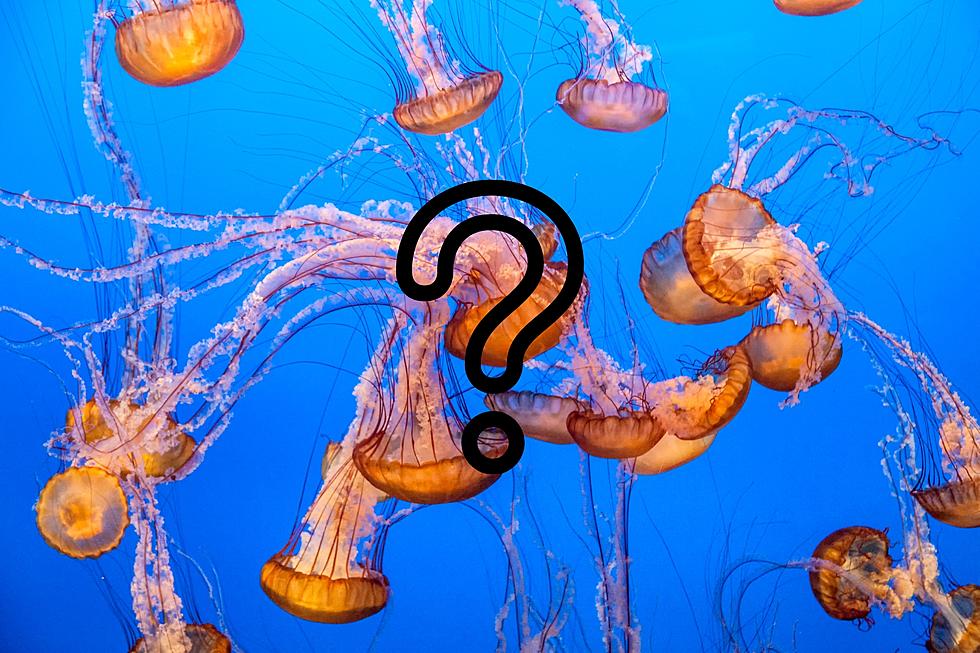 Say What? There Are Jellyfish in Michigan's Great Lakes?
Canva
It's pretty wild to think that it's even possible for jellyfish to live in any of Michigan's lakes.
One thing Michiganders love about our state is the fact that you can safely jump into any body of water without having to worry about sharks, alligators, or jellyfish. Well, it sounds like you can scratch jellyfish off that list.
While it's not common, there have been freshwater jellyfish sightings in Michigan's waters dating all the way back to 1933, according to WDIV. That first sighting took place in the Huron River near Ann Arbor. Since then, freshwater jellyfish have been found in Lake Erie, Lake Huron, Lake St. Clair, and dozens of inland lakes and streams.
According to The U.S. Geological Survey, more than 100 freshwater jellyfish have been spotted in Michigan since the 20th century. Some of the Michigan counties with recorded sightings include:
Lapeer County in 2002, 2003, and 2005
Cheboygan County in 2003
Oakland County in 1999
Allegan County from 1961 to 2019 (13)
Are Freshwater Jellyfish Dangerous?
Their main predator is crayfish which they can sting and paralyze. However, according to Great Lakes Aquatic Nonindigenous Species Information System, they pose no dangerous threat to humans.
Freshwater jellyfish are much smaller than those found in our oceans. Freshwater jellyfish are no bigger than a penny.
It's believed that these non-invasive species were accidentally imported from China in the early part of the twentieth century.
Even though they pose no danger to humans, I think if I saw one, I'd be kicking and screaming to get out of that water.
Strange Creatures of the Great Lakes
Look! Perfectly Preserved Ship At Bottom Of The Great Lakes
Something lost to man above land, but not forgotten in the seas either. Take a look at the perfectly preserved ship of the SS Daniel J. Morrell at the bottom of Lake Huron, which sank in November 1966.
Check Out the 20 Largest Inland Lakes in Michigan
Michigan boasts over 11,000 lakes throughout the state. Check out the 20 largest lakes in Michigan here.
7 Lakes With The Weirdest Names in Michigan
With so many lakes in Michigan, Great and otherwise, it must be difficult to name them all. Here are some of the weirdest lake names in Michigan and the story behind it.