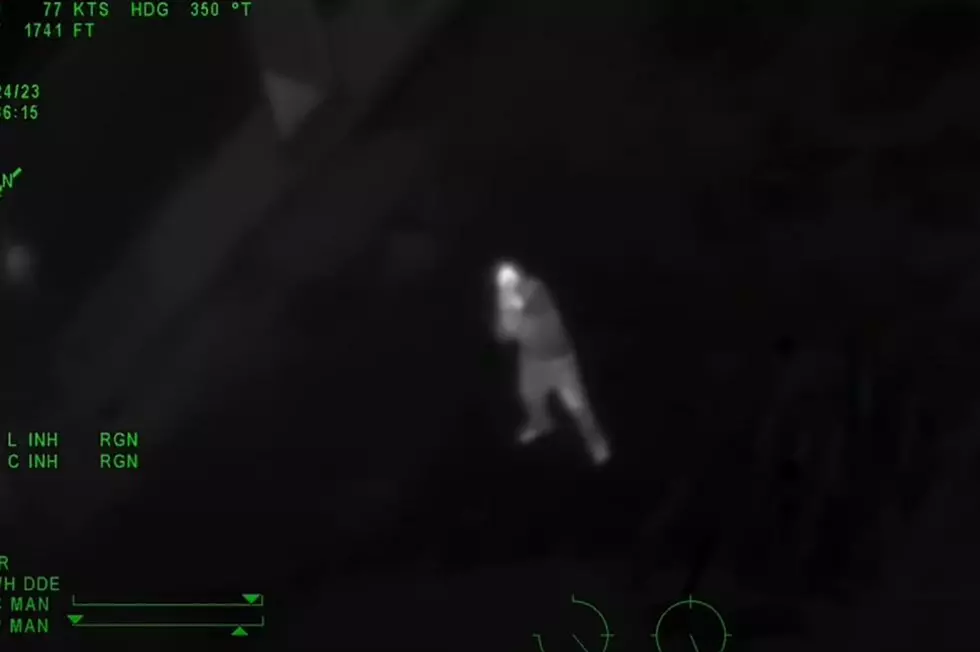 Lincoln Park Man Killed After Shooting at Police Chopper
Fox 2 Detroit YouTube
A Lincoln Park man is dead after opening fire on a Michigan State Police helicopter Tuesday (Jan 24) evening.
According to Fox 2 Detroit, the 33-year-old man first flashed a laser at the helicopter, then with a long rifle he started shooting at it. The man was shooting from the 12850 block of Terry Street near Tyler Avenue. They were being fired upon from the second story of the home.
When you think about it, this could have been an absolute disaster. Just imagine what could have happened if the helicopter pilot was blinded by the laser light or even worse was shot by the suspect. That helicopter could have gone down and crashed into multiple homes. It would have been an ugly scene for sure.
Thankfully, the troopers opened fire and took him out. I mean, it's awful that the man was killed but that was best case scenario for this situation.
1st Lt. Mike Shaw, Michigan State Police:
The thing that really concerned us is after we got inside to the home and found a lot of the ammunition and the guns you know, he had a rifle staged at one of the windows that … almost that this was some type of ambush that he had thought he was going to set up. Fortunately the troopers and him kind of snuck up on each other and he wasn't able to get back into that house. And they were actually able to engage him before he got inside. If he got inside we would have been here for a while, it looks like.
It's unclear at the moment why this man did what he did.
Things People NOT from Michigan would find Weird about the State
There's a lot about Michigan that makes it truly unique, and many of those things make it feel VERY strange, and weird to out-of-staters.
15 Classic WTF Posts From Flint Police Operations Facebook Page
Back in the day, before Genesee County authorities scramble their communications, the Flint Police Operations page was a blast to follow for weird things like this.
16 Famous People From Detroit and What Their Net Worth is Today
The great state of Michigan has produced a lot of notable people and famous celebrities. Check out who they are and what their net worth is today here.
26 Funny Definitions of Michigan Cities from Urban Dictionary
Urban Dictionary doesn't hold anything back when describing places in Michigan. Check out 26 examples here.