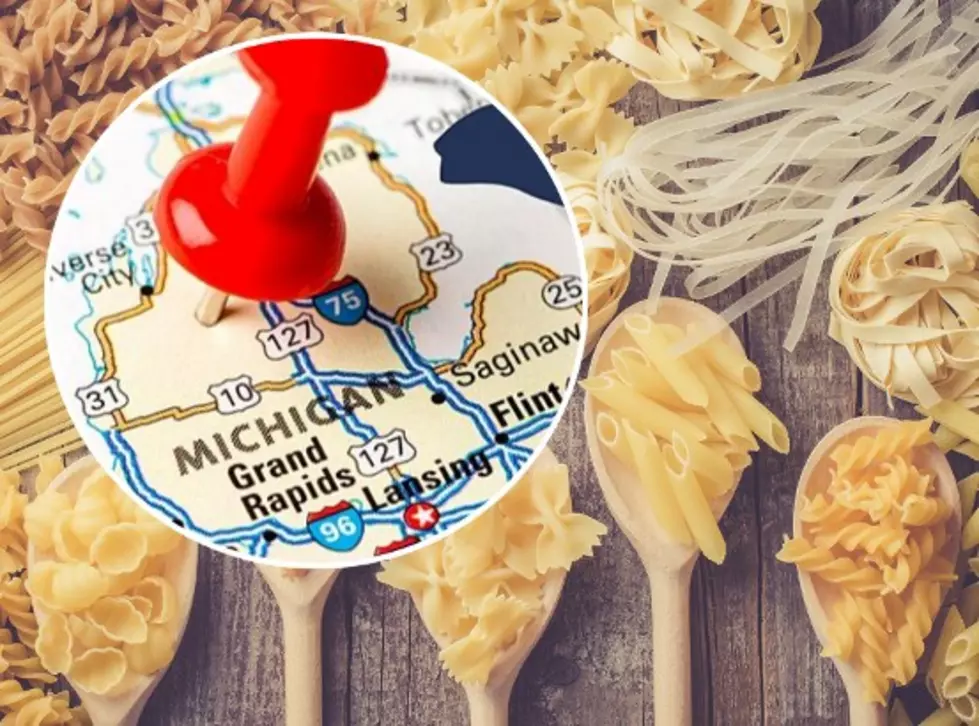 Let's Eat – This Is Michigan's Favorite Pasta Meal
Chicco/TSM Canva
When it comes to pasta dishes, the pasta-abilities are endless.
Think about it - from rigatoni to ravioli and every delicious pasta in between - it is really tough to beat a meal with noodles, sauce, and a glass of red wine. Throw in a side dish, a piece of garlic bread, or a dinner roll, and you have one of life's most enjoyable meals.
With so many options, there is bound to be a favorite pasta meal, and in the state of Michigan - the favorite may surprise you. Spoiler alert - no meatballs or meat for that matter are included in this favorite dish.
Michigan's favorite pasta meal is simple - macaroni noodles with marinara sauce and a cup of soup on the side. According to Chicco, macaroni is the most popular pasta in twelve states and marinara is the top sauce contender too. Marinara is the most popular sauce in 27 states in total.
It may not sound fancy, but there is nothing wrong with a simple yet delicious dish. the study made no mention of melted cheese on the dish, but feel free to add it if you wish. Baked macaroni with marinara and cheese -fuhgeddaboudit.
You can see what other pasta dishes ranked in the United States on the diagram below. Chances are you are now craving pasta - head directly to your favorite Italian restaurant after reading this post.
Bon Appetit.
UP NEXT: 7 Foods Michiganders Eat When It's Cold Outside
READ MORE: Michigan Restaurants That Should Be Franchised Nationwide