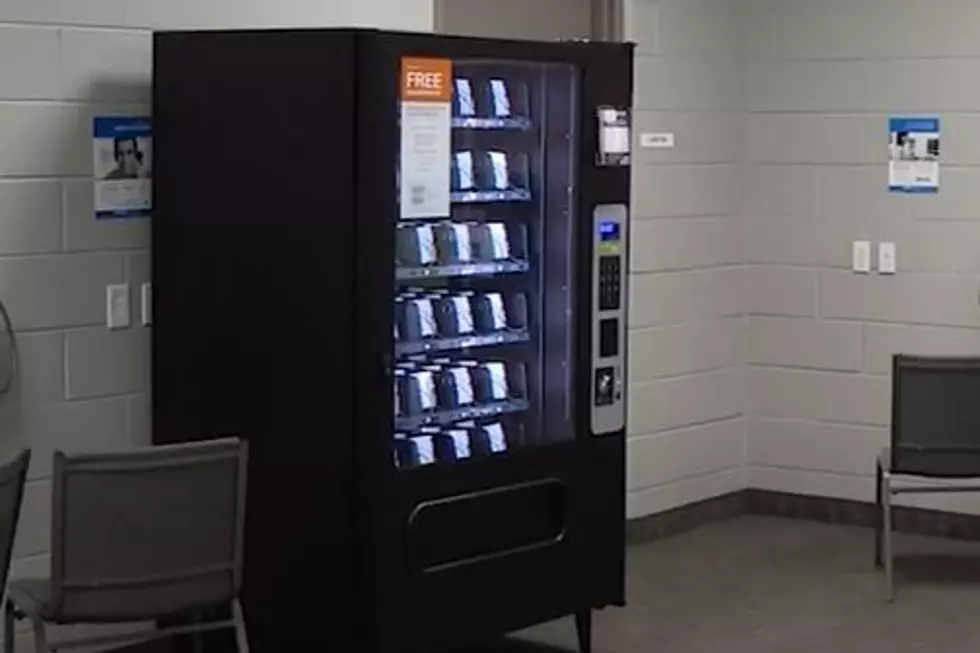 No-Charge Narcan Vending Machine Installed at Saginaw Co. Health Department
Mid-Michigan now on FOX66 & NBC25 YouTube
A no-charge Naloxone vending machine was recently installed at the Saginaw County Health Department on Michigan Avenue. This truly is a game changer and could save so many lives.
Once you realize how many overdose deaths occur every year in the state of Michigan, you'll understand the importance of this.
According to Mid-Michigan Now, the vending machine dispenses the following:
Fentanyl test strips to detect the presence of fentanyl in street drugs.
Naloxone (also known as Narcan), a life-saving opioid overdose-reversal tool that bystanders can use to revive an individual long enough to get paramedics on the scene.
It's 100% free with no questions asked. You don't even have to show your id.
It's insane to think that opioid-related deaths in Michigan have increased 299% since 2011. It's really hard to wrap your head around that increase.
Christina Harrington, MPH, Saginaw County Health Department health officer.
Overdose deaths are a growing public health concern. In 2020, 2,171 Michiganders died by opioid overdose – 55 in Saginaw County alone. Improving access to life-saving supplies by housing this vending machine in our building is an easy yes for us.
The products are available Monday - Friday from 8 to 5 pm.
Andrea Foster, chief of staff and director for program development, opioid response with the Michigan Health Improvement Alliance:
This is an incredible opportunity to get help and hope into the hands of not just people who use opioids or other substances, but every community member. Naloxone is vital to battling the opioid crisis and lethal doses of fentanyl are turning up in more and more substances. You never know when you may need to save a life.
Last year a Narcan vending machine was installed at a sheriff's office in Wexford County.
Did You Know That These 13 Famous People Were From Saginaw, MI?
Saginaw has unleashed some great people in the world. One of the greatest musicians ever to actors, engineers, and even the designer of the current American flag.
This House in Saginaw Looks Just Like the One in 'Home Alone'
You'd swear this home on Michigan Avenue in Saginaw was the home used to film the movie 'Home Alone.'
It's not, of course, because that home is actually in the suburbs of Chicago.
According to the
real estate listing
, this Michigan home was built about 74 years before the movie debuted.
Flint + Saginaw's Most-Popular TV Anchors - Where Are They Now?
A lot of highly talented people have sat behind the anchor desks at the area's TV stations.
We're taking a look at some of the area's most popular news, weather, and sports anchors who have visited our homes electronically and then moved on.