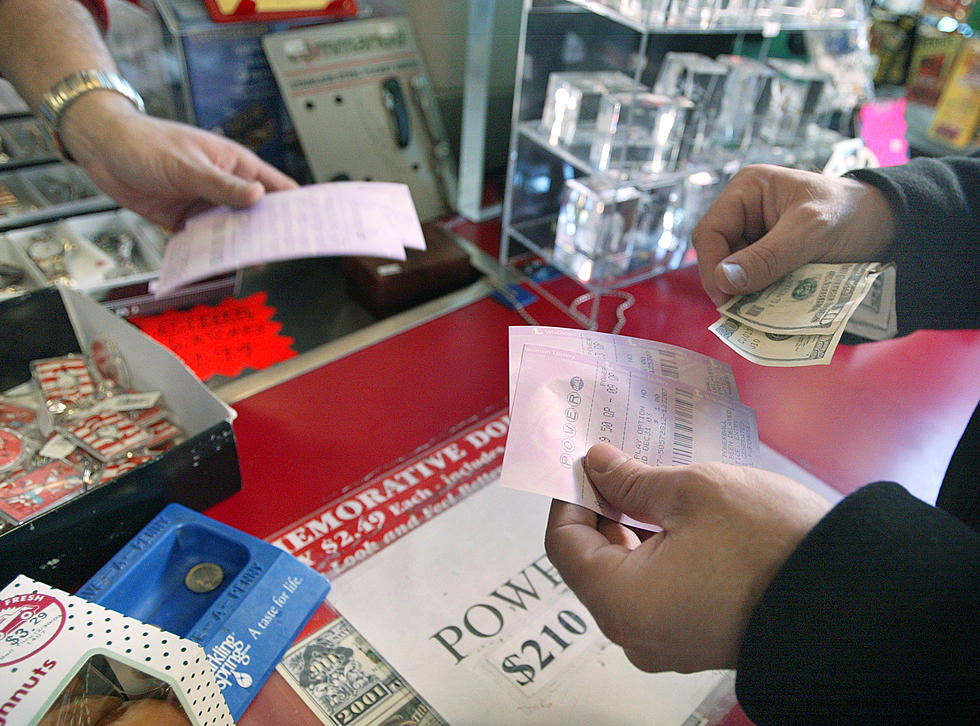 Is it Technically Legal to Post Pictures of Michigan Lottery Tickets Online?
Tim Boyle; Getty Stock/ThinkStock
Winning a prize - even if it's just a few bucks - is always exciting. But is it legal to post a picture of your winning lottery tickets online?
If You Can't Trust Your Friends, Who Can You Trust?
Winning a lottery jackpot from the Michigan Lottery is something that should be celebrated. But a growing problem in recent years has involved winners who've posted pictures of their winning lottery tickets on social media outlets like Facebook. These winners then take their winning tickets to the lottery bureau or a lottery retailer only to find that their prizes have already been collected.
SEE ALSO:  Can You Remain Anonymous If You Win a Big Lottery Prize? 
According to the Detroit Free Press, 13 lottery players have had their cash prizes stolen out from under them between January of 2022 and May of this year.
In each of these cases, a lottery retailer cashed the winning ticket after they were shown a picture of the ticket and its barcode on a smartphone.
Technically, it's against the rules for lottery retailers to award prizes when they don't have the physical ticket present - but most lottery retailers have admitted that they're not even aware of this policy.
So while it's technically not illegal to post pictures of lottery tickets, it is a really bad idea.
Getting the Word Out
Jake Harris is the Michigan Lottery's Player Relations Manager. He says the lottery is working to get the word out to retailers that winners must present the actual physical ticket in order to collect their prizes. He says players should also do their part.
"We always encourage players, don't post pictures of your winning tickets on social media," Harris said.
Five Michiganians Whose Lives Were Ruined After Winning Big Lottery Jackpots
We all think winning the lottery would solve all of our problems. But you know what they say: "Be careful what you wish for."
Take a look at these five Michigan residents who won life-changing money from the Michigan Lottery. Unfortunately, all of their lives took a drastic turn for the worse after their wins.
Take a Peek Inside Eminem's Sprawling Michigan Mansion
For a cool $3.23 million, you could own this beautiful mansion that was once owned by Eminem and the former CEO of Kmart.
Or, for no money whatsoever, you can take a look at the pictures.
Be sure to check out the guest house (toward the end) and a couple of bathrooms that strike us as just a bit odd.
South Lyon Home Features an Indoor Basketball Court & 12 Garage Spaces
An indoor basketball court above the garage is just one of the highlights of this $2M home in South Lyon. According to the realtor, there are enough garage spaces for a dozen cars.