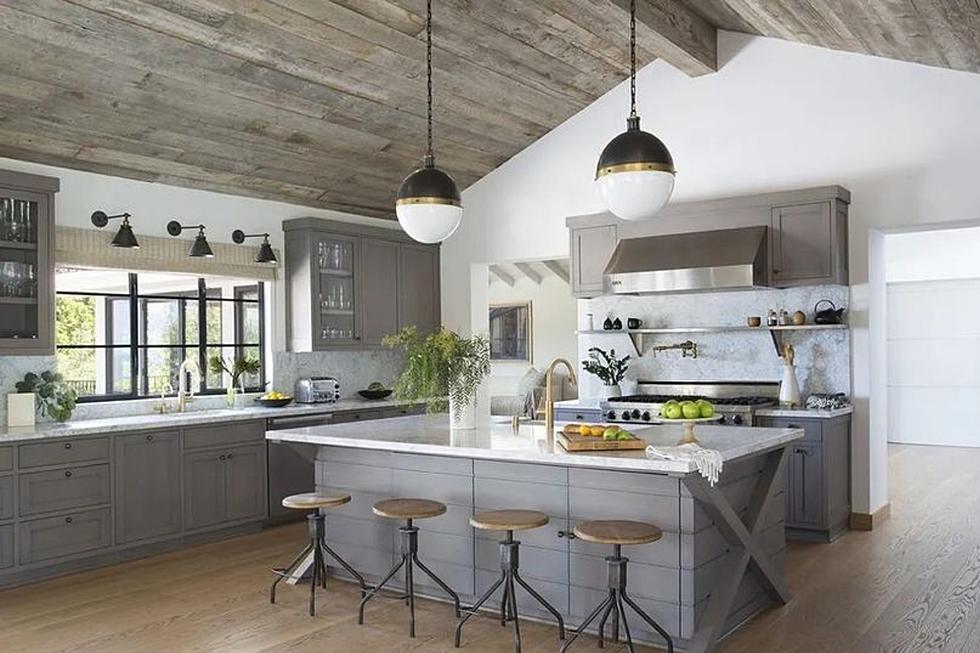 Michigan Celebrity Real Estate – Check Out RHCP Drummer Chad Smith's Luxurious Pad
Realtor.com
Here's a chance to live like a rockstar in a Michigan rockstar's mansion. Chad Smith of the Red Hot Chili Peppers is renting out his Malibu Mansion - but be prepared to pay because living like a rockstar means paying like a rockstar.
Who is Chad Smith?
Although Chad Smith was born in St. Paul, Minnesota, he spent most of his childhood growing up in Bloomfield Hills, Michigan. He graduated from Lahser High School in 1980.
Smith has been behind the Red Hot Chili Peppers' drumkit since 1988. The Michigan native has also played and recorded with mega celebs like Ozzy Osbourne, Johnny Cash, John Fogerty, Jennifer Nettles, Kid Rock, Post Malone, Eddie Veddeer, Lana Del Rey, Halsey, Dua Lipa, and more.
But it's not just rock 'n roll for Smith. He teamed up with Dick Van Dyke, and Leslie Bixter in 2010 to release 'Rhythm Train, a children's album on which he sang and played numerous instruments.
Chad Smith is Renting His Malibu Home
Chad Smith's six-bedroom, five-bathroom home in Malibu is not on the market, but the Michigan rocker is willing to rent it out for a mere $95,000 per month.
According to Realtor.com, Smith bought the home in 2006 for $8.6 million. The mansion was constructed in 1949. It features a beautiful in-ground pool, two guest houses, a pool house, a detached gym, and a music room. And be sure to take a look at the beautiful bathroom with sliding glass doors to the outside.
Inside Chad Smith's Malibu Mansion
For a mere $95,000 per month, you can rent the Red Hot Chili Peppers' beautiful home. Chad Smith grew up in Bloomfield Hills, Michigan, and made it big when he joined the Chili Peppers in 1980.
Gallery Credit: George McIntyre
Geoffrey Fieger's Bloomfield Hills Home
Here's an opportunity to see inside this beautiful home belonging to attorney Geoffrey Fieger. The house is located in Bloomfield Hills with pictures courtesy of
TSA Custom Homes
.
Gallery Credit: George McIntyre
See Crossroads Village and Huckleberry Railroad Holiday Lights
You can't help but smile when you see Crossroads Village & Huckleberry Railroad lit up for the holidays. With around 1,000,000 Christmas lights viewed by thousands of visitors each season... This is Genesee County's favorite holiday tradition.
Gallery Credit: Nate Reed