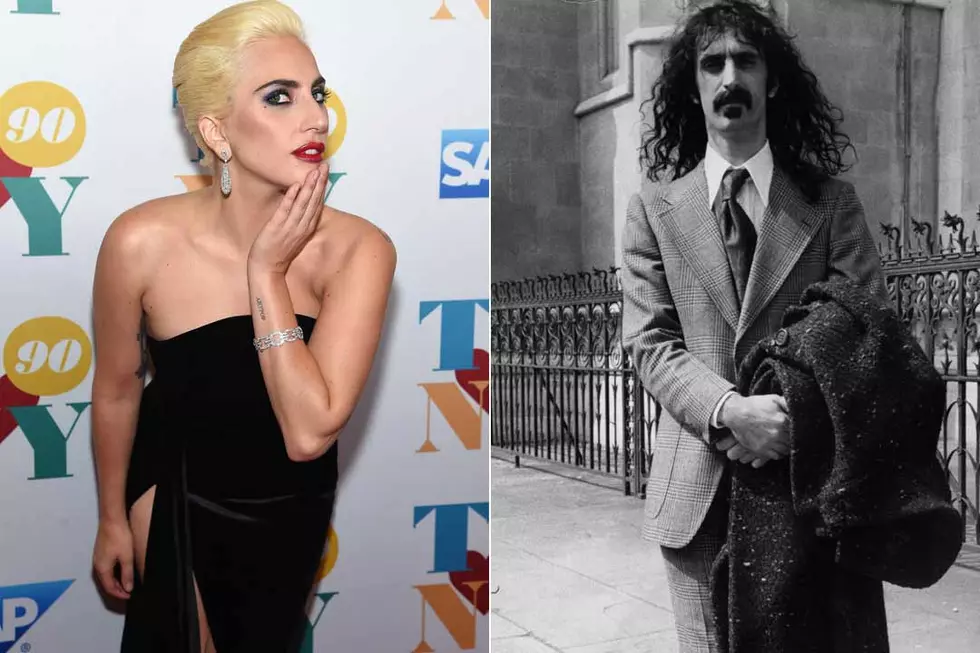 Lady Gaga Reportedly Bought Frank Zappa's House
Jamie McCarthy / Central Press, Hulton Archive, Getty Images
Lady Gaga reportedly has a new place to call home: the million-dollar house once owned by Frank Zappa.
According to Variety, the pop star recently purchased the Hollywood Hills house for $5.25 million. Even though the buyer's name has not been made public, Variety says the "famously quirky compound" was indeed purchased by Gaga, if we're to believe "word on the celebrity real estate street."
The house covers more than half an acre. Variety's report notes that it's a "rambling, quasi-Tudor-style main house of more than 6,700 square feet with six bedrooms and seven bathrooms plus an attached staff apartment and two very contemporary detached guesthouses. The main house features what the listing details describe as 'many one-of-a-kind embellishments' such as an elaborate dragon mural in the dining room and 'porthole windows and doors salvaged from vintage submarines.'"
Zappa purchased the property in the mid-'70s for approximately $75,000. He lived in the house until his death in 1993, raising his family and making music there. His widow, Gail, owned the home until she passed last year, at which point the Zappas' four children began to fight over their father's legacy and estate.
The Zappa children have been divided since their mother's death on how to move forward. Dweezil Zappa was forced to change the name of his Zappa Plays Zappa tour back in April by his brother Ahmet, and the two have exchanged words regarding royalties and other money matters. During the summer months, their fight became even more public, with each penning open letters to the other.
Lady Gaga, on the other hand, is set to release her fifth album, Joanne, on Oct. 21. Her last record, 2014's Cheek to Cheek, was a chart-topping jazz LP recorded with Tony Bennett.
The Top 100 Rock Albums of the '60s