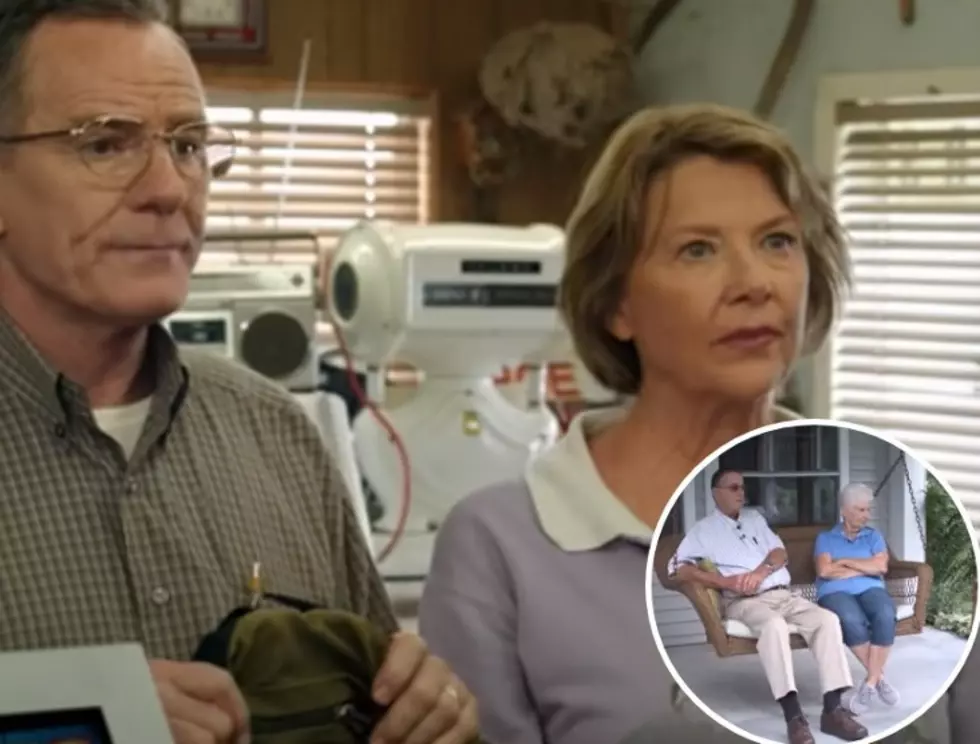 Michigan Couple Who Scammed Lottery Inspire New Film
YouTube 60Minutes/Paramount +
Jerry and Marge Selbee of Evart, Michigan are the inspiration for an upcoming Paramount Plus film - 'Jerry & Marge Go Large' which will start streaming in June.
This movie has some big names attached to it. Bryan Cranston will be playing Jerry Selbee and Marge Selbee will be portrayed by Annette Bening. Additional cast includes Rainn Wilson and Larry Wilmore.
I remember seeing Jerry and Marge Selbee on 60 Minutes a few years ago. This really is an interesting and intriguing story because the couple seems like your everyday kind and gentle grandparents.
Not only did the pair allegedly scam the Michigan lottery, they allegedly scammed the Massachusetts lottery too. The games that Jerry Selbee was able to figure out are no longer played (coincidence - I think not).
The exact movie description is as follows,
Jerry & Marge Go Large is inspired by the remarkable true story of retiree Jerry Selbee who discovers a mathematical loophole in the Massachusetts lottery and, with the help of his wife Marge, wins millions and uses the money to revive their small Michigan town.
Jerry & Marge Go Large starts to stream on June 17th, 2022. Will you be watching? I know I will be.
These 11 Famous/Notable People Were Born in Farmington Hills, MI
Check out this list of famous and/or notable people from Farmington Hills, Michigan. It's a short list, but has criminals, actors, sex therapists, and more.
13 Comedy Clubs in Michigan to Get Some Laughs In
Michigan has comedy clubs in Ann Arbor, Novi, Kalamazoo, Royal Oak, and more for you to get some laughs in.