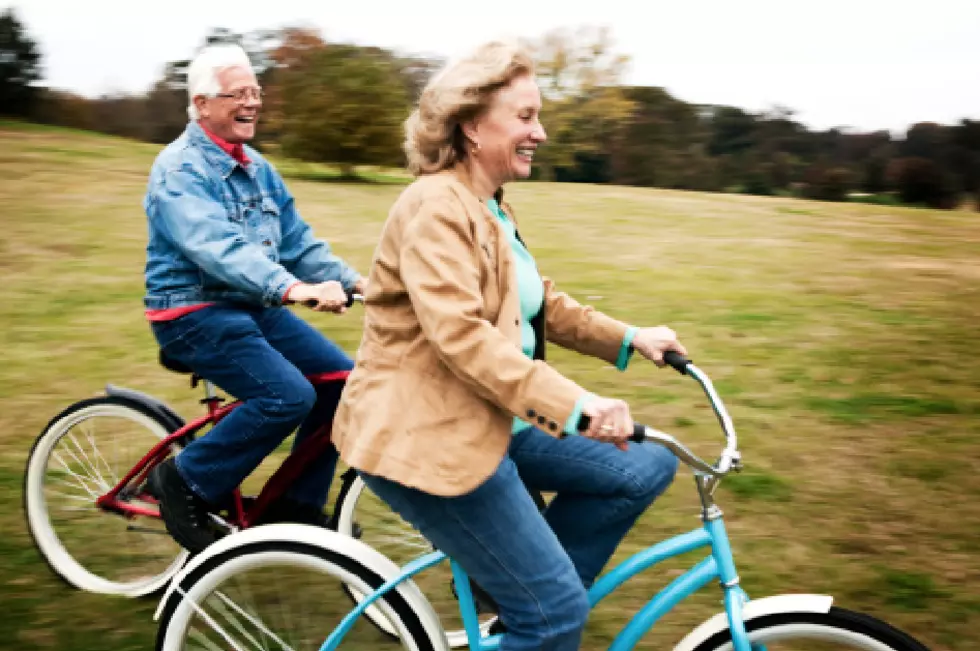 Michigan Gets a Failing Grade on Living Conditions for Older Adults
Steve Cole, Getty Images
The outlook is grim for older adults living in Michigan. Our state ranks near the bottom for living conditions for senior citizens.
SEE ALSO:  Study Says Michigan Residents Could Be in For Rolling Power Outages This Summer
Only Nevada posted a worse score, according to the survey conducted by Seniorly.
Why is Michigan's Score So Low?
Michigan ranked as the second-worst state in the US in mental health among senior citizens, third-worst in social security benefits, and comes in at #42 with regard to the number of seniors who are living alone.
There is one bright spot, however. Michigan's seniors seem to be in respectable physical health, ranking somewhere in the middle.
There is Some Good News for Seniors
Although the COVID-19 pandemic has shortened Americans' life expectancy, many problems typically associated with older people have eased over the last ten years. Death rates from diseases like COPD, cancer, and heart disease have all dropped.
Seniorly also reports that the average Social Security check has increased for seniors, even after accounting for inflation. Fewer older Americans are living alone and finding it difficult to obtain Internet access, two factors that can contribute to a feeling of isolation.
Here Are Some More Key Findings From the Study Conducted by Seniorly:
Washington was the top state overall when it comes to providing a better life for older adults, while North Dakota was second, and Massachusetts was third. Nevada had the worst score, followed by Michigan and Utah.
D.C. had the biggest average decline in death rates from causes of death that disproportionately affect older adults, while Utah had the biggest average increase.
Vermont had a 26 percent decrease in the suicide rate among older adults since 2011, while Montana had a 72 percent increase in the rate.
To see more about how the data was crunched, click on this website.
Five Michiganians Whose Lives Were Ruined After Winning Big Lottery Jackpots
We all think winning the lottery would solve all of our problems. But you know what they say: "Be careful what you wish for."
Take a look at these five Michigan residents who won life-changing money from the Michigan Lottery. Unfortunately, all of their lives took a drastic turn for the worse after their wins.
Look Inside Kid Rock's Former Detroit Home
Kid Rock's former Detroit mansion is stunning inside and out. The beautiful home, located at 9090 Dwight St. in Detroit, comes with a custom boathouse and a fabulous downstairs home theater, bar, and dining area.
And the famous Michigan rocker even left behind a couple of American flag pillows and a bunch of his 'Badass Beer.'
Look Inside Granot Loma, the World's Largest Log Cabin
Granot Loma is a 26,000 Square foot log cabin, listed on the National Register of Historic Places located in Marquette, Michigan. It is considered the largest log cabin in the world with 50 rooms and a list of extras that make it truly unique. There are 50 Rooms (Including 23 Bedrooms, and 13 Bathrooms), and 13 additional buildings on the property that includes an indoor boathouse, and a private marina directly on Lake Superior. Built between 1919 and 1923, the estate sits on 5,180 acres. Take a look inside.