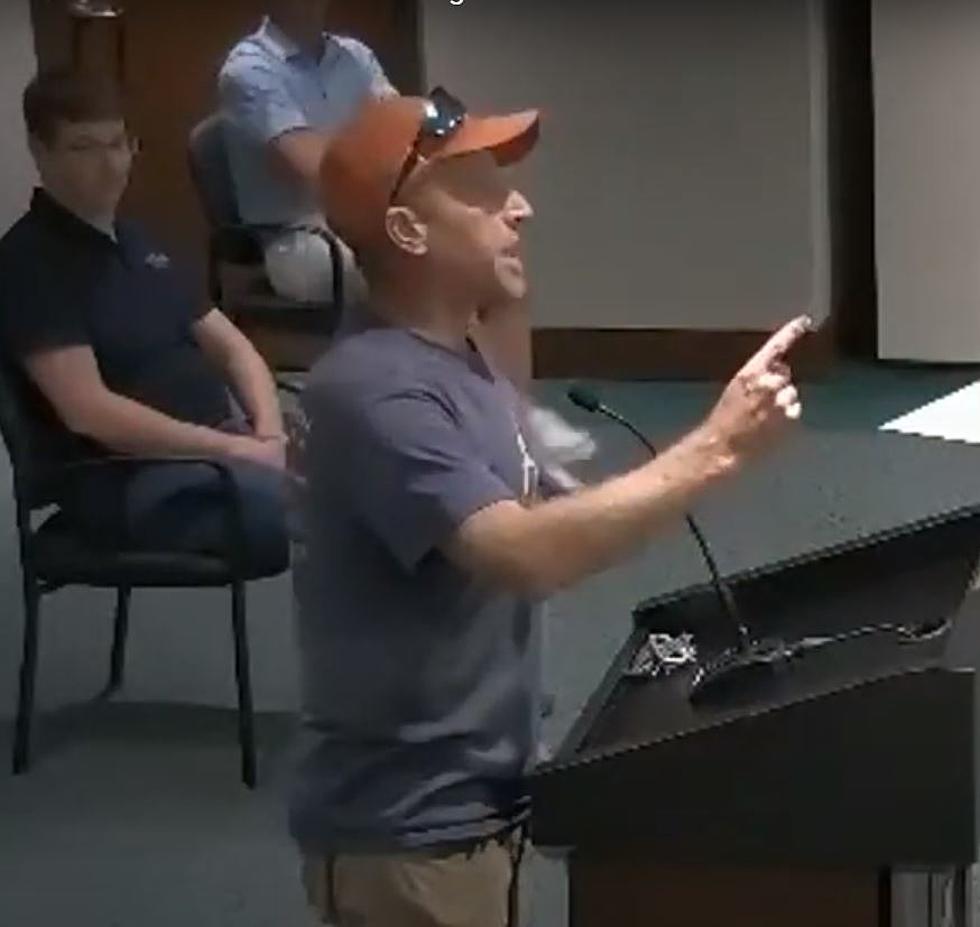 Michigan Man Threatens Widespread Violence at County Meeting About Masks
Ottawa County, Michigan YouTube Page
"There's hell coming" was one of the threats a Michigan man shouted during an Ottawa County meeting this week.
A Board of Commissioners Meeting for Ottawa County, Michigan streamed live on Tuesday.  The behavior and threats shouted by one resident has gotten National attention.  Should we worry about the threats and is there any legal or medical truth to what this man was so passionate about?  We'll break it down below.
In a short video clip that has been share by people all over the world including actor Don Cheadle, there were a handful of comments that raised red flags.  Important note: all of the quote below were loudly shouted by Ottawa County resident Dan Vanderzwaag.  You can see the video clip under the quotes.
"And there's hell coming.  There's hell coming and I'm not doing this to threaten anybody."
"There's a lot of good guys out there waiting to do bad things soon."
"Watch what's coming."
"Are you a Nazi?"
"Do what's right.  There's a lot of bad things coming."
Moving beyond the threats, let's break down why Vanderzwaag is against a mask mandate during the pandemic.
Vanderzwaag's first claim is that if you can smell a fart while wearing a mask, that mask can't prevent the spread of Covid-19.
The actual quote was, "You with that diaper on your face.  If he farted could you smell it?  That's how stupid this is."
The science that debunks the "if you smell a fart through a mask" argument is pretty simple and has been available since the beginning of this pandemic.  Medium.com points out the huge difference between blocking sulfur dioxide and droplets,
The point of the mask is to block tiny droplets from when you cough, sneeze or say those "p words" that make you spit.
In order to block sulfur dioxide you would also have to block oxygen.  The size and shape of the molecules are also factors in what the mask can protect us from.
Vanderzwaag claims that mask mandates are against the Nuremberg Code quoting, "voluntary informed consent."
Many legal experts immediately shot down that connection including Eric Stover, University of California at Berkeley adjunct law professor according to localnewsmatters.org,
The Nuremberg Code relates to research where the emphasis of informed consent requirements is on preventing the research participants being used as a means to an end.
After over 45,000 consenting participants in the final phase of Pfizer's clinical trial, the FDA gave final approval for the vaccine.  That fact alone, completely separates mask and/or vaccine mandates from the law put in place in 1947 after German doctors committed mass murder.  These two things are in no way connected.
---
Find Covid-19 resources from guidance on prevention and treatment to laws and regulations from the official CDC website by clicking here.
Click here for a list of the 15 most unbiased news sources for 2021.
If you would like to report a possible domestic terrorist threat click here for the FBI or click here for Homeland Security.
---
It's unclear if the FBI is investigating Vanderzwaag's threats.  We will keep you up to date as more info becomes available.
Here's the entire, unedited Board of Commissioners Meeting live stream: