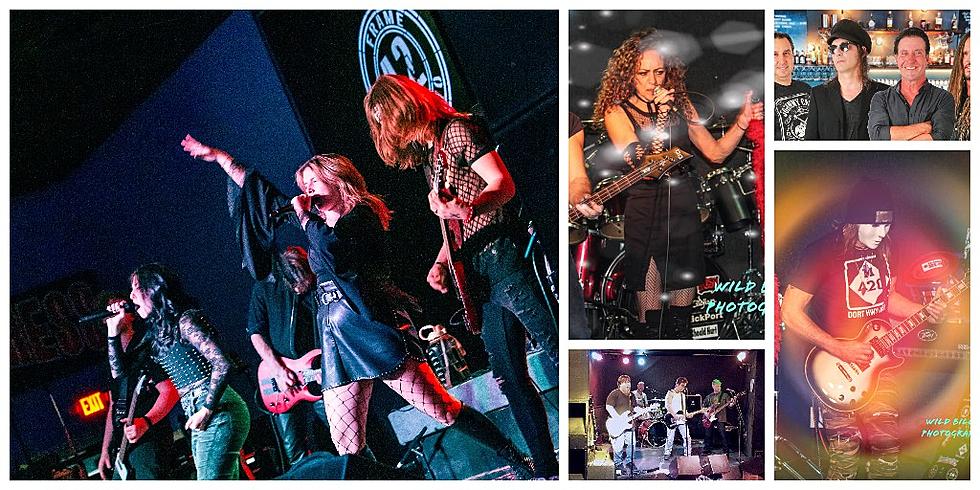 Michigan Rock N' Roll Showcase This Weekend At The Machine Shop
Frame 42, Cybil & The Beast, The Will, The Screaming Casanovas via Facebook.
This is a great opportunity to see some local bands shine. Penecande Productions presents a Mid-Michigan Rock N' Roll Showcase this Saturday, April 2nd, at The Machine Shop.
The night will feature the following bands,
Tickets are on sale now for only $10 in advance. As always, 18 years of age and up are welcome at The Machine Shop with proper identification. Doors at 7:00 PM. Be sure to get there early so you don't miss any of these awesome Michigan bands.
Don't even worry about grabbing dinner prior to the show - Twizted Jerky will be set up on the patio selling food. From sandwiches to nachos, jerky, and everything in between, they have you covered.
This is also a great opportunity to grab some Machine Shop Gear too. People are going nuts for the new Machine Shop track shorts, they are available in both black and blue. Treat yourself and grab a pair Saturday night.
Other exciting shows coming to The Machine Shop in April include the following,
Rock Never Stops Tribute Tour - featuring Armageddon (Def Leppard tribute), Rock of Love (Poison tribute), and Rat Trap (Ratt tribute) on Saturday, April 9th.
Wednesday 13 - Saturday, April 16th.
10 Years - Tuesday, April 26th.
There are some great shows on tap for the month of May too,
The Warning - Sunday, May 1st.
Lit - Wednesday, May 4th.
John 5 - Friday, May 6th.
Smile Empty Soul - Thursday, May 12th.
Cold - Friday, May 13th.
I look forward to seeing you this Saturday night at The Machine Shop.
Celebrating 20 Years Of The Machine Shop - Fan Photos Gallery 9
Celebrity Guests Who Attended Motor City Comic Con - May 2022
The first Motor City Comic Con of 2022 in May was awesome! We can't wait to see who will be there in October!