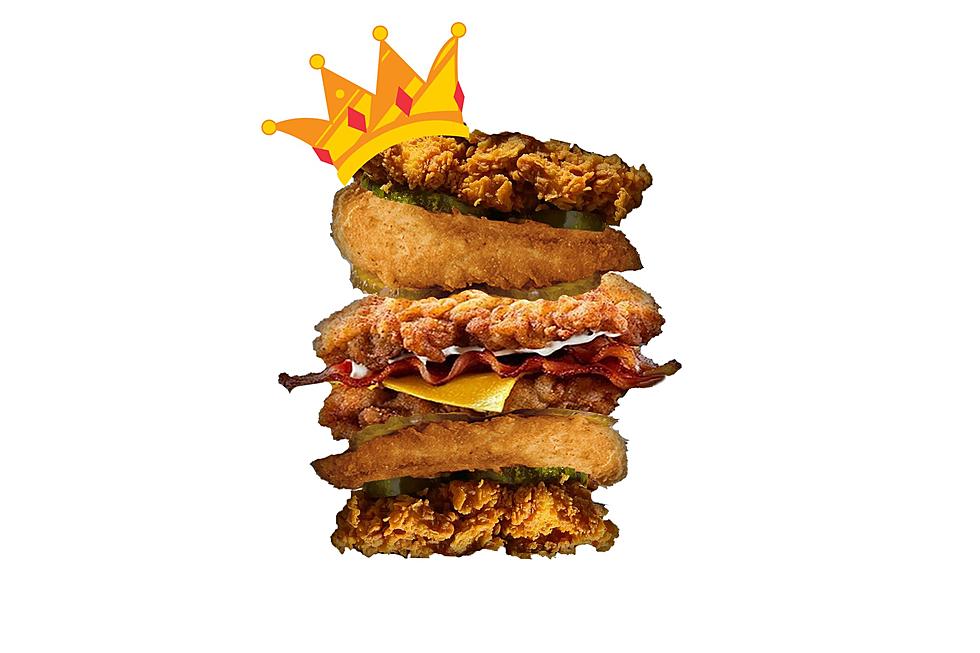 One Chicken Sandwich To Rule Them All
Popeyes, KFC, Chick Fil A
Popeyes and Chick-Fil-A have been in a real cock fight lately over who has the best chicken sandwich, but the real king of chicken sandwiches is here.
The poultry power struggle started a while ago when Popeyes introduced their new chicken sandwich, and the world lost its collective mind. Long lines have formed at Popeyes locations all across the US, including the Flint store. This chicken craze has lead to a shortage of Popeyes sandwiches. . . like they're all gone . . . seriously.
Chick-Fil-A has definitely used Popeyes sandwich shortcomings to their advantage. The two have been going back and forth with drop ins from both Wendy's and KFC.
The back and forth is fun to watch on the internet, but it gets difficult in real life.
Any time we try to go to Popeyes to taste the chicken sandwich, they're out, and Chick-Fil-A isn't interested in bringing a location to Flint, so that's out as an option. That means we had to go off of the Chicken Chart to create the real king of chicken sandwiches.
I give you the DOUBLE DOWN POP-FIL-A!
Take a long look at what will most likely be the last chicken sandwich you'll ever eat.
*Last chicken sandwich you'll ever eat in no way implies that you'll die after eating it . . . but you might.
The sandwich features a Popeyes chicken portions as the "buns".
Chick-Fil-A chicken portions with their signature pickle work as the condiment portion of the sandwich.
Between all that chicken animosity lies the single greatest chicken creation known to man. A KFC Double Down, complete with bacon and whatever the cheese sauce is that came on the sandwich.
Chicken lovers everywhere REJOICE!
This is the chicksperience you've been waiting for.
You'll be feeling like Chick James, Chick Grimes, Chick Astley (you could get Chick-Rolled) or even Chick Flair WHOOOO!