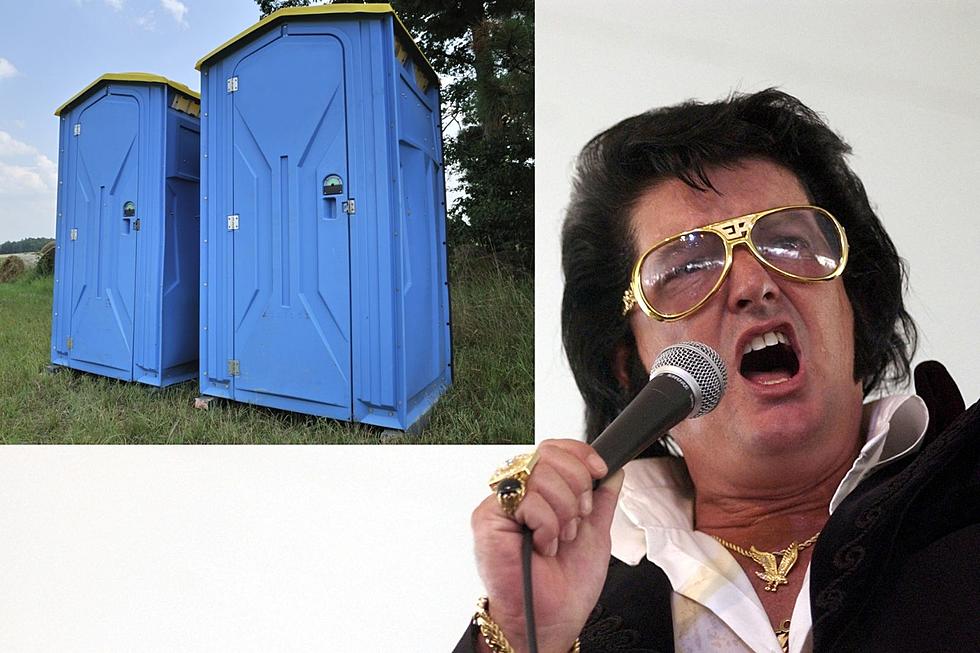 Port-a-Potty Pulls and Elvis: You Can't Miss This SWMI Festival
PhotoSouth/ Mike Brown, Getty Images
This small town outs on a big weekend with a 4-day festival including everything from a cruise-in and sock hop to balloon rides and port-a-potty pulls. 
Whatever you've got on the calendar for the weekend of July 29- August 1...cancel it, you're going to St. Joseph County. The Burr Oak Heritage Days Festival is the ultimate summer celebration. It started in 2009 and delivers on the promise of something for everyone with a a downtown parade, a variety show, brats & bingo, tons of kids' activities, a 5k run/walk, food and craft vendors, street dances with a DJ, live bands and even an Elvis impersonator. The signature events of the weekend are the mud volleyball tournament and port-a-potty pulls
Yes, port-a-potty pulls.
I had to know more, so I reached out on Facebook and Burr Oak responded. Misty put me in touch with Rich who laid it out for me. Port-a-potty pulls are a competitive event where teams vie for a cash prize. (It's admittedly small, but, heck, I'd do this just for fun.) Each team has three members who need to push the port-a-potty, which is on rollers, down the street and then stop in the crosswalk. A racer grabs toilet paper and then the team members switch places and speed back to the start.
The key: someone has to be inside the port-a-potty the entire time.
Rich told me the crowd stands shoulder-to-shoulder 7 or 8 deep to see all the fun. You can expect a mention of "deep doo-doo" too, as the wordplay gets a little dirty but still keeps the spirit of good, clean family fun. Check out video below.Here are some weekend highlights, click HERE for the full schedule and don't miss the fun in Burr Oak.
Burr Oak Heritage Days Festival (partial schedule)
Thursday- July 29
Cruise In
Brats & Bingo
Light Parade
Friday- July 30
FREE Kids Day
Bike-a-Thon
Antique Tractors
Spaghetti Dinner
Sock Hop
Saturday- July 31
Downtown Parade
Tractor Pedal Pulls
Corn Hole Tournament
Mud Volleyball
Port-a-Potty Pulls
Elvis Presley Tribute
Fireworks
Sunday- August 1
Van Buren County Survivalist Compound For Sale
This 11-acre ranch in Lawton has solar power and two hidden bunkers on the property.
House Boat Airbnb in Michigan
House Boat Airbnb in Michigan