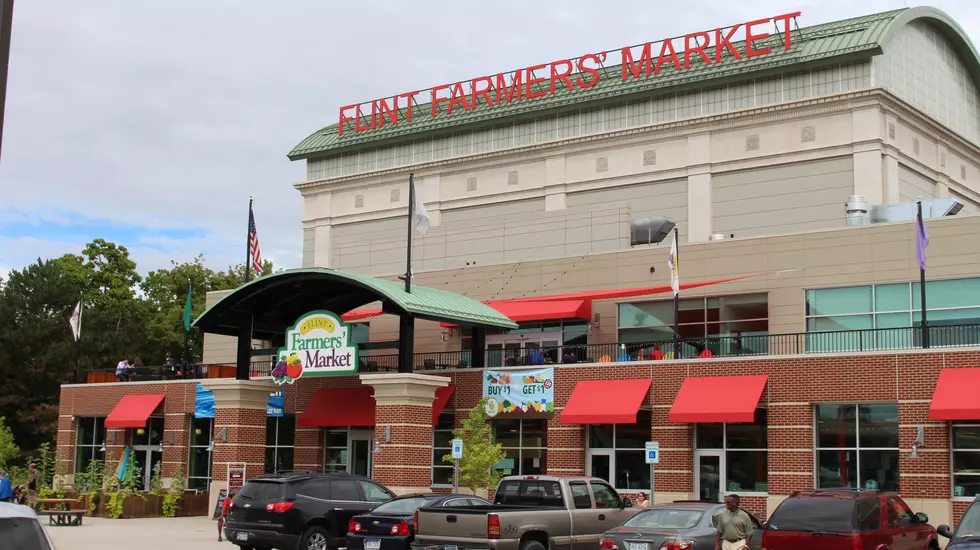 A Longtime Vendor at the Flint Farmers' Market Will Surely be Missed
Tree Riddle, Townsquare Media Flint
Our deepest sympathies go out to the family of Hugh Godfrey, who passed away Tuesday (7/5) at the age of 91. Godfrey has been a fixture at the Flint Farmers' Market for years as the proprietor of Godfrey Poultry and Eggs.
SEE ALSO:  Dogs Enjoy 'Chicken Nugget Day' at Michigan Animal Shelter
Godfrey's family made the announcement on the business' Facebook page Tuesday, simply saying, "Today at 12:15 pm, Hugh Wayne Godfrey passed away. We love you, Poppa."
A Long, Rich History of Sales at the Flint Farmers' Market
When we say Godfrey enjoyed a long, rich history as a vendor at the Flint Farmers' Market, we not exaggerating. According to this website, Hugh started Godfrey Poultry and Eggs on March 1, 1964, selling 13 dozen eggs on his first day in business.
Godfrey was a vendor at the market when it was in its former location on Blvd. Dr. in Flint before moving to its current 1st St. location in 2014.
Funeral Arrangements for Hugh Godfrey
Visitation for Mr. Godfrey will take place Friday, July 8 from 4 to 8 pm at Watkins Brothers Funeral Home in Perry. His funeral will be held Saturday at 1 pm.
The funeral home is located at 214 South Main Street. Burial will follow the funeral at Roselawn Cemetery in Perry.
GoFundMe Page Setup to Pay for a Memorial Service
In the days since his passing a GoFundMe page has been established to help the family pay for a memorial service.
The page's organizers paid tribute to the longtime vendor, saying Godfrey's spirit will always be at the market.
"If you see an egg fall or a popcorn kernel on the floor, you know he's around."
25 Famous People Born in Good Ole Flint, Michigan
A list of 25 famous figures that were born in Flint, Michigan.
The Genesee Valley Mall in 2022. Have You Seen It Lately? [PICS]
The Genesee Valley Center in Flint, MI has gone through some rough times lately. If you haven't been in there in a while, see what it looks like not in the pics below.
Former Flint Bowling Alley Turned Shopping Center -Then and Now
The old AMF Town N Country Lanes building at Miller Road and I-75 has been converted into a shopping center called the Seeko Shopping Center.