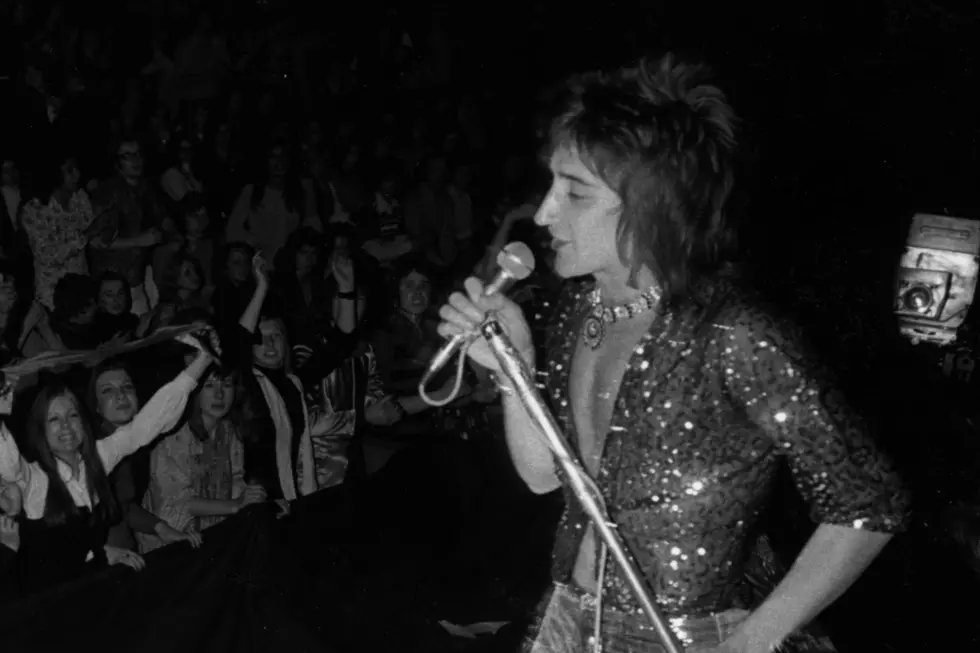 Rod Stewart Feared Being Called 'Fake' at First U.S. Concert
Hulton Archive, Getty Images
Rod Stewart recalled the moment he hid behind the Grateful Dead's wall of amplifiers when the Jeff Beck Group played their first American show in 1968 – for fear of being branded a "fake" by the audience.
Enter your number to get our free mobile app
The incident took place as the band started the first of four opening performances for the Dead at New York's iconic Fillmore East venue. In a new episode of the How to Wow podcast, Stewart remembered it happened just after he'd been terrified by his first flight in a jumbo jet.
"I was so nervous," he said of the show. "I always tried to sound like Sam Cooke, sound like a black singer, all my life. I thought, 'I'm gonna be found out – there's gonna be lots of black people sitting there, going, "Fake! You're a fake!"' Of course, it was a load of hippies when I eventually came from behind the rack of amps. Jeff said, 'Come on, you can come out now!' And it was just a load of hippies!"
He argued that his band had blown the Grateful Dead away, although he conceded "not in volume," adding: "America had never seen anything like this – me singing, Jeff playing guitar and Ronnie [Wood] playing bass, and Micky Waller on the drums and Nicky Hopkins on piano. What a lineup! They'd never seen Chicago blues being given back to them, fed back to them. This was before Led Zeppelin – of course, the [Rolling] Stones were big then – but this was us… and they'd never seen anything like it, especially a couple of tarts like me and Woody, all dressed up in lurex [and] high bouffant hair."
Stewart continued: "We had no idea. We didn't want to be particularly rich; we just wanted to do what we loved, which was play our music. [We] had no idea of being famous. It didn't enter our minds. I think I speak for everybody else of that era."
See Where Rod Stewart Ranks Among Classic Rock's Top Acts