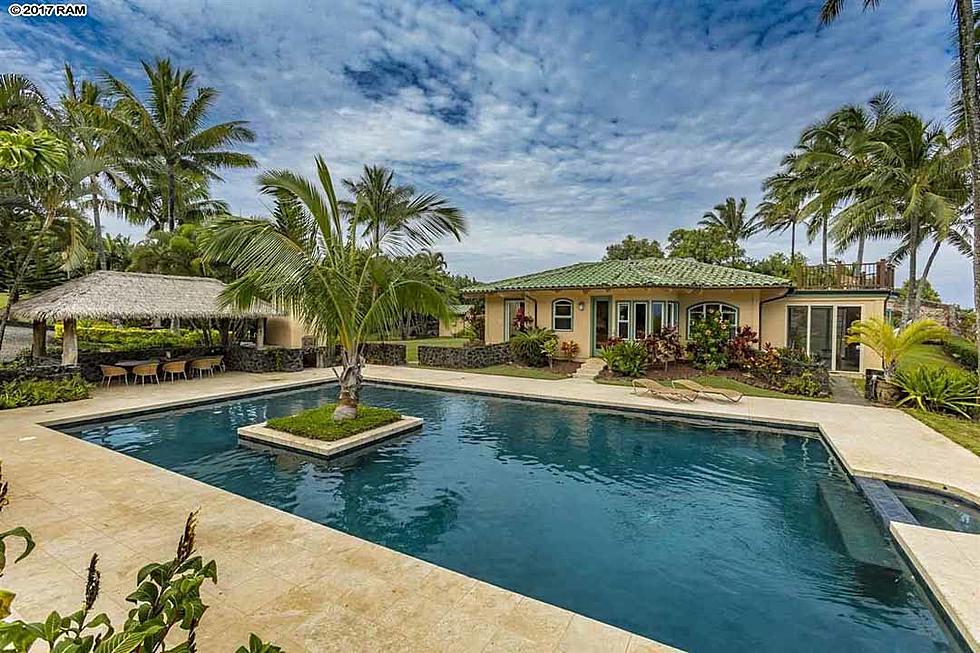 Sammy Hagar's Hawaiian House Sells for $3.3 Million
RAM / Island Sothebys International Realty
UPDATE 3/1: TMZ is reporting that the property has been sold. Hagar received the asking price of $3.3 million. 
Sammy Hagar's ocean-side Hawaiian home is on the market. You can see photos from the house below.
He purchased the house after taking a vacation there following Van Halen's 1995 world tour. Hagar intended to spend just a week, but that soon turned into a month. He began looking for a residence in Hawaii not long after.
The spot he eventually settled on includes 10 acres of land, a pool, a spa, a guest house and room for a recording studio. As the Los Angeles Times notes, there was also "access to Hawaiian fruits and vegetables growing on the grounds." The 9.8-acre retreat, which includes a long driveway lined by palm trees, is now for sale with an asking price of $3.3 million.
The house includes three bedrooms and vaulted wood ceilings. The kitchen has been updated with new cabinets and a marble-topped island to accommodate Hagar's growing interest in cooking over the years. There's even a brick oven outside.
Key amenities include a tiki bar, a one-bedroom guesthouse, a 1,000-square-foot garage and a 1,500-square-foot pool that features an island in the middle, complete with its own palm tree. Hagar also installed a tilapia pond and a 400-foot-deep well. Plus, there are coconut, banana, papaya and lime trees all around the property. "It's like island living inside the house," Hagar told the Times. "This place is like a painting."