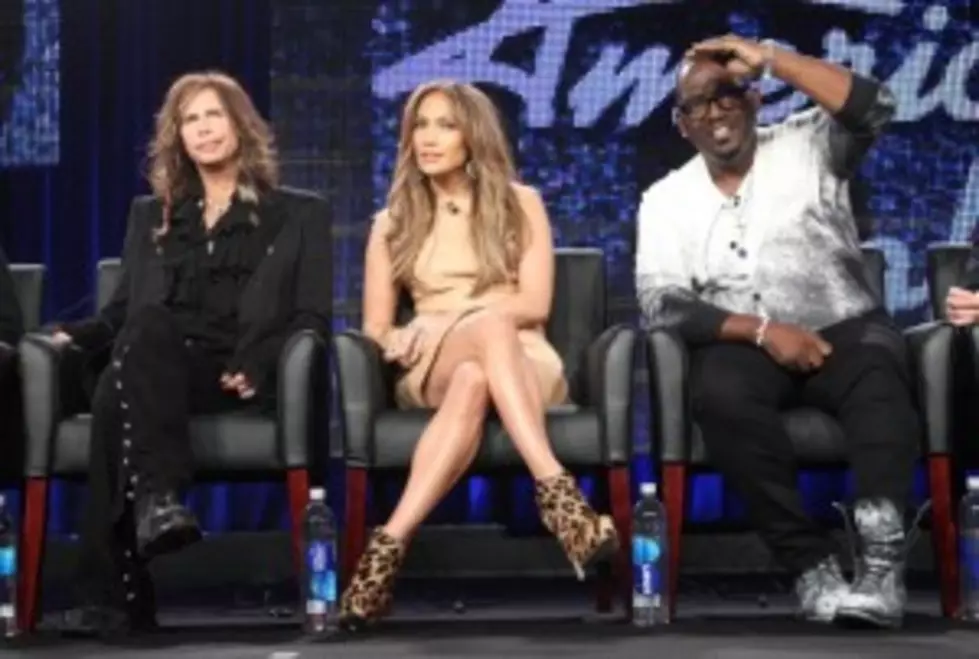 Steven Tyler On American Idol
Looks like Mr. Tyler thinks that being a judge on American Idol will transform his careen and Aerosmith's future!
Looks like he is using his new gig to revitalize his music career.
After nearly 40 years fronting the American version of The Rolling Stones, a characterization that has been viewed alternately as either a diss or praise, Tyler, 62, still feels like he needs to get his name out there more. That may be due, in part, to the fact that Aerosmith guitarist Joe Perry in 2009 questioned Tyler's commitment to the band and threatened to replace him over his side projects.
Seems like there might be an alternative motive behind the promotion...
With an album due later this year, the last it's obligated to deliver under its contract with Sony Music, Aerosmith's days could be numbered. With this as the backdrop, the music legend sat down with The Daily Beast to discuss his singular transformation from rock-star-in-full to judge on one of the most family-friendly shows on television.