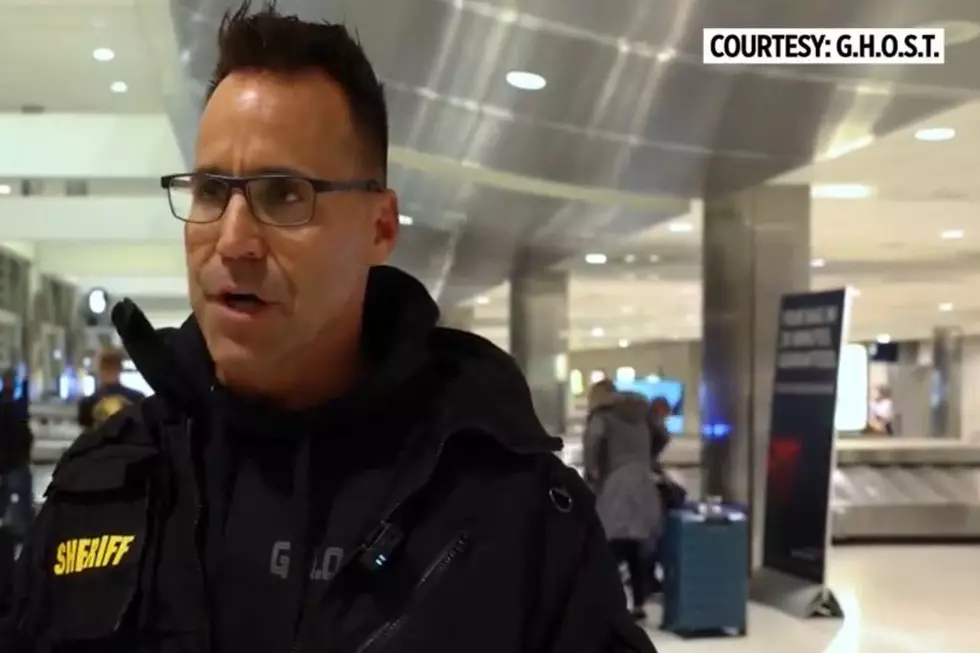 Swanson's GHOST Initiative Reaches Far Beyond Genesee County, Cellphones Are Predators' Favorite Tool
GH"OST, WOOD-TV
Most of us are familiar with Genesee County Sheriff Chris Swanson's GHOST initiative here in the Flint area, but its reputation and its reach are becoming well known far beyond Genesee County.
SEE ALSO:  Michigan Head Coach Jim Harbaugh Visits the Genesee County Jail
What is GHOST?
The acronym GHOST stands for Genesee Human Oppression Strike Team - and it has busted 156 sex offenders across the state since its inception three years ago. Predators who have primarily been looking for sexual encounters with children have been nabbed in 42 of Michigan's 83 counties.
Most Encounters are Initiated Online
In the video below, Swanson tells WOOD-TV in Grand Rapids that as technology has evolved, so have predators.
"The white van you speak of is actually (your child's) cell phone," Swanson says, referring to vehicles notoriously driven by sexual predators in the past. "That's the way you need to look at it."
The sheriff goes on to say that kids' digital devices also pose a tremendous risk when it comes to human trafficking.
"(Criminals) use the cell phone and the platforms that are on all of our phones as ways to open up the door and steal the innocence of (young people)," he says.

 
Swanson Cites Numerous Examples
In the video below, Swanson cites case after case of predators who target young victims online.
A 12-year-old Flint girl was groomed by a 22-year-old man from Florida. That man was busted at Detroit's Metro Airport.
A convicted sex offender who had been trying to have a relationship with a 13-year-old boy was apprehended after the boy's mother confiscated his phone.
The GHOST staff apprehended three West Michigan men - including a former Western Michigan University police officer - who were trying to meet up with a 15-year-old girl for sex.
Unfortunately, the list goes on and on. Swanson's team has also been working with police agencies across the state, releasing 11 training modules.

11 Quirky and Random Facts We Didn't Know About Good Ole Michigan
The history of Michigan is filled with many unique things that set the state apart. Check out the list below to see what makes this state so amazing!
Michigan's All-Time Highest Temperatures By Month
The following list shows the all-time highest temperatures recorded in Michigan in each month, and where they were observed.
$6.4 Mil Home by Detroit Looks Like Something a Cartel Would Own
This mansion on Lake St. Clair is huge. Every room seems to be designed differently with what can only be described as "f*** you money."