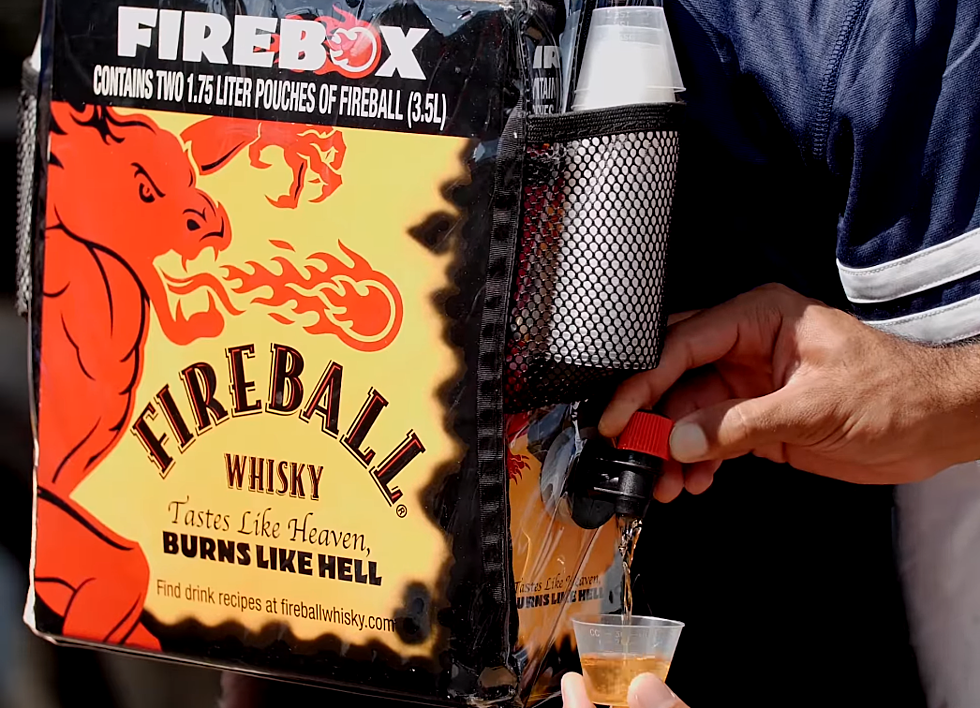 The Fireball Firebox Backpack Is A Thing
Fireball Whisky via Facebook
Let me preface, I would be much more interested in a tequila pack - but for those of you that love a shot (or 10) or Fireball, this is for you.
Fireball is now selling a Fireball Firebox Backpack. The box of hot shots is stored in clear durable plastic, fits snugly against your back according to the description on the company website. How much is one of these booze blaster packs? $65 dollars.
I am guessing some of you are crafty enough to make your own box holder. If you love wine - make a bag to fit a box of wine. If you are making bags for booze - I will place my order right now for some type of tequila shooter sack. I have never seen a box of tequila, but I am sure we (you) could come up with something.
This Fireball Firebox Backpack would actually be a good Halloween costume. Fireball Freak - the world's hottest (and drunkest) superhero. You are welcome.