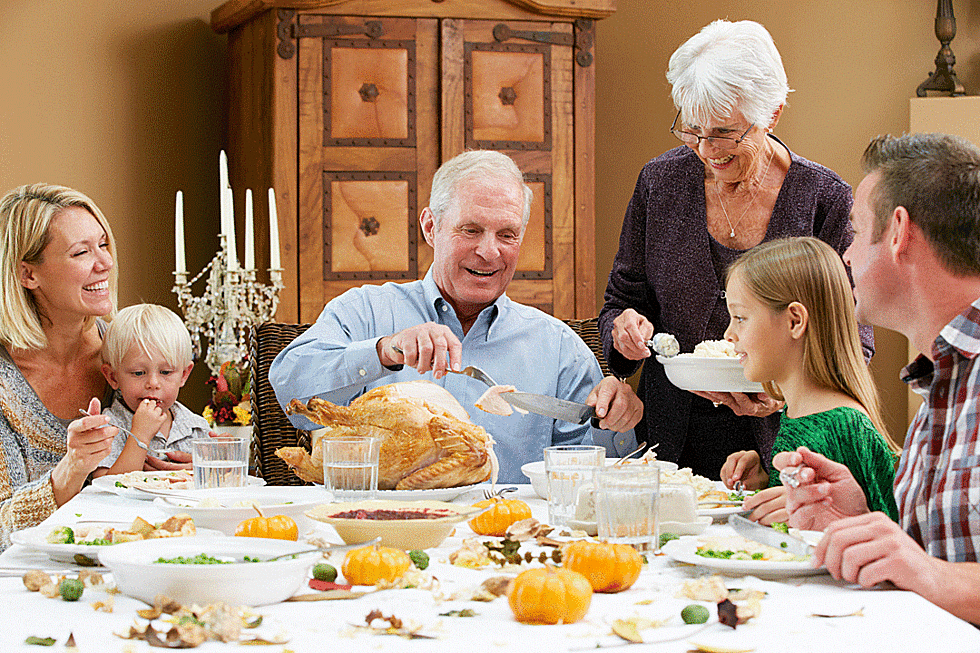 The Holidays + COVID: Michigan Offers Guidance for Safe Travel + Gatherings
iStock
Enter your number to get our free mobile app
The coronavirus pandemic has had an impact on almost every aspect of life in 2020 and the holidays will no doubt look a lot different for many people and their families this year.
Here's my observation:  It appears that many of us (I'm as guilty as anyone else) are willing (sometimes begrudgingly) to wear masks, keep a safe distance from others, and avoid crowds, until it interferes with something they really want to do.
As the holidays approach, we will want to participate in family gatherings. It is also our responsibility to stay safe and keep our families safe from coronavirus.
The holidays will be very tricky to navigate this year. To ensure that families don't miss out on being together, the Michigan Department of Health and Human Services has issued guidelines so Michigan residents are able to travel and participate in family gatherings while still remaining safe from COVID-19.
Dr. Joneigh Khaldun, Michigan's chief medical executive, acknowledges that many of us will travel during the holiday season.
"Celebrating the holiday season with family and friends is one of our most cherished traditions," Khaldun said. "Even though the way we celebrate may have to be different, the guidance issued today shows there are still many ways to spend quality time with family and friends safely during this festive season."
In a press release, the MDHHS suggests that anyone who travels for the holidays should follow these protocols:
Wear a mask and keep your nose and mouth covered when in public places.
Avoid close contact by staying at least 6 feet apart from anyone who is not from your household.
Wash your hands often with soap and water for at least 20 seconds or use hand sanitizer (with at least 60% alcohol).
Avoid contact with anyone who is sick.
Avoid touching your eyes, nose and mouth.
Michiganders are also strongly encouraged to avoid anyone who has been diagnosed with COVID or has potentially had any exposure to someone who has tested positive for the disease or is showing symptoms.
The department also recommends that holiday gatherings be held virtually and in person gatherings should be held outdoors if possible. Indoor gathersing should be limited to no more than 10 people, and the following guidelines should be observed:
Social distance.
Wear cloth masks.
Wash hands frequently with soap and water for at least 20 seconds.
Keep safe around food drinks, including following good hygiene and limiting the amount of people in areas where food is prepared.
Bring food and drinks for themselves and members of their household. Avoid potluck gatherings.
Have one person serve all shareable food and consider using single-use items for condiments, plates and utensils.
Here's my personal plan. We will stay close to home during the holiday season and encourage any visiting familiy members to travel safely. We'll avoid prolonged contact with anyone from outside our household and keep gatherings small. Food safety has always been important to our family so we insist that anyone who touches utensils or prepares food washes their hands immediately before doing so.
We hope you and your family have a happy holiday season while doing everyting possible to keep yourself and your family safe.
KEEP READING: See 25 natural ways to boost your immune system