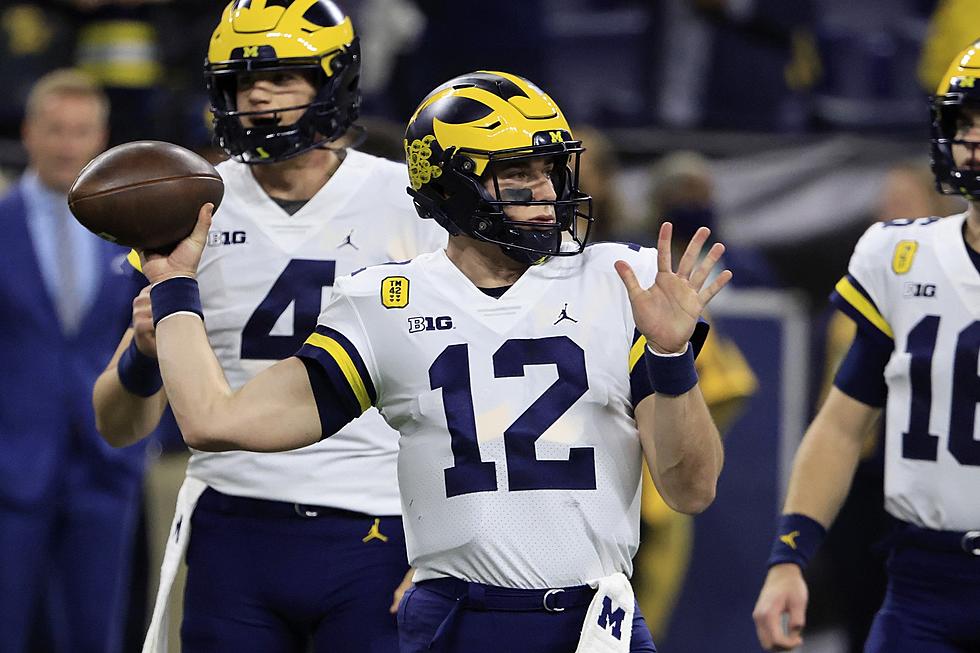 The Orange Bowl: Can Michigan Advance To The Title Game?
Getty Images
For the sake of this article, let's assume Friday night's CapitalOne Orange Bowl in South Florida between Michigan and Georgia gets played.  Everybody knows about the COVID-19 issues going on in this country that has canceled four bowl games and forced the rescheduling of two others.
So the question is:  Can the Big Ten champion Wolverines beat the Georgia Bulldogs and advance to January 10th's National Title game at Lucas Oil Stadium in Indianapolis against either Alabama or Cincinnati?
The answer is:  Yes they can.  And I believe that they will.  Here's why:
MICHIGAN HAS "UNCLE MO" ON THEIR SIDE
"Uncle Mo" means momentum.  The Wolverines rebounded from the Michigan State loss to play their best football of the season.  The Penn State victory on the road was a season-saver.  They physically dominated Ohio State to qualify for the Big Ten title game, and the Big Ten title game against Iowa was over in the 3rd quarter.  There is concern that the 20 day layoff will hurt them.  But they are so sky-high emotionally, I don't think that's much of a factor.
MICHIGAN HAS A BETTER QUARTERBACK
Michigan starter Cade McNamara (and little blips of J.J. McCarthy) is better than Georgia starting QB Stetson Bennett IV.  You saw what happened to Bennett when they played Alabama in the SEC title game.
McNamara (pictured above) hasn't gotten rattled, for the most part, and has played very well in big games.
MICHIGAN'S DEFENSE IS AT LEAST AS GOOD AS GEORGIA'S
Georgia's D was great all season long until they played a real team in Alabama, where they got shredded by Heisman Trophy winner Bryce Young.  Michigan's D is peaking right now with Aidan Hutchinson, David Ojabo, Daxton Hill, Brad Hawkins, and others.  Holding Ohio State to 27 points is a major feat.
MICHIGAN HAS A BETTER RUNNING GAME
Hassan Haskins has been great since assuming the number 1 tailback position for Michigan after Blake Corum's ankle injury.  And Corum is almost full back from his ankle injury and will play in the Orange Bowl.  Georgia's Zamir White rushed for over 700 yards and 10 touchdowns.  Not bad, but not as good as Haskins and Corum.
AND FINALLY, MICHIGAN HAS A BETTER KICKER
Michigan's Jake Moody was a first-team Associated Press All-American.  He was 22-24 in field goals, and didn't miss an extra point.  Georgia's Jack Podlesny was 18-22 on FG's and missed only one extra point.  Very good, but not as good as Moody.
OVERALL
The Wolverines have everything going for them right now.  And Georgia (who was the unquestioned number 1 team until they got waxed by Alabama in the SEC Championship game) doesn't.
I like Michigan 31, Georgia 20.  If I'm wrong, you can blame the C-Bush curse and just add it to the list of bad predictions.
What do you guys think?  Let us know!!
Michigan State and University of Michigan Heisman Trophy Winners and Finalists