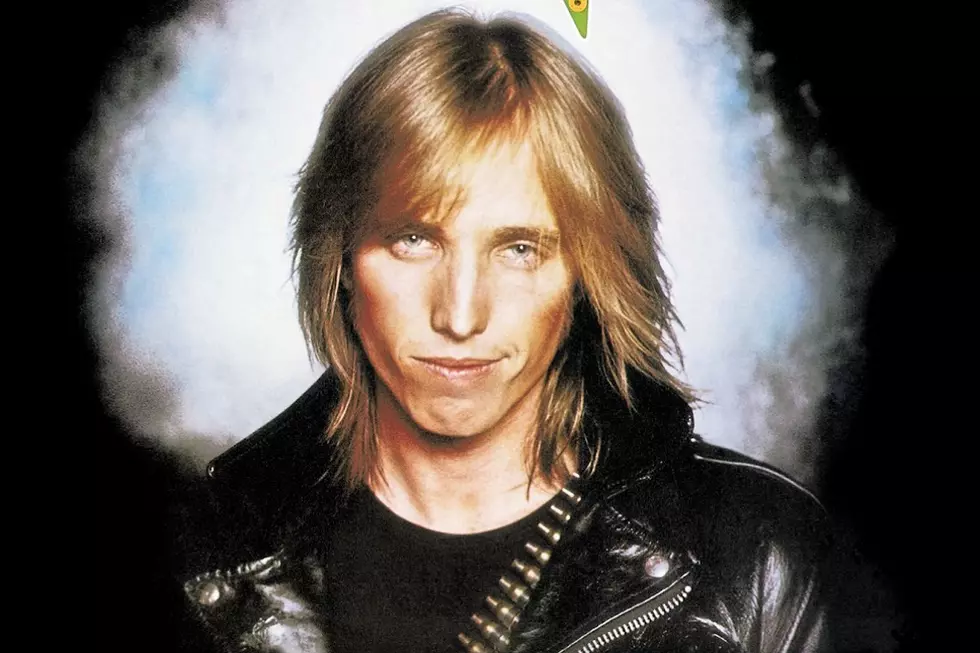 Tom Petty Looked Back in Order to Move Forward
Shelter
Flash yourself back to 1975 for a moment. If you weren't there, just play along. There was a lot of lousy music being passed around as rock and roll at the time. There were bright spots, as there always are, but a general fatigue was present. Records like "I'm on Fire" by Dwight Twilley and "Love Is the Drug" by Roxy Music certainly perked up the airwaves, and shortly a new crop of bands from all over the world would arrive with a new energy and help push rock and roll into the future.
From the sounds coming out of the Bowery in New York City to places around the globe, rock and roll was being refreshed. From "punk" to it's kinder, gentler sidekick "new wave," things were moving away, at least in theory, from slop like Kansas and Styx. Those bands were still the ones selling records, things were changing. Its interesting to note that at the time, everyone from AC/DC and Cheap Trick to Talking Heads and Blondie were being called 'new wave.' Another act thrown into that mix was Tom Petty and the Heartbreakers, who showed up looking like they were spoiling for a fight.
The band released their self-titled debut album in November 1976 and, though it didn't originally didn't receive much notice in the U.S., "Anything That's Rock 'n' Roll" and "American Girl" found an audience, and like-minded souls, in England.
"[O]nce we made the record and went to England we started to see Elvis Costello and Graham Parker," he said in the liner notes to his Playback box set. "There was a lot going on in England with the Sex Pistols and everything."
The attention given to those British acts reached the U.S., and the Heartbreakers became one of those groups that got caught in the tide. "Breakdown," which initially stiffed, was re-released in American and barely made the Top 40.
But It would be "American Girl," however, that would seal our love affair with Petty and his Heartbreakers. Taking the Rickenbacker 12-string jangle of the Byrds and the punch of early Rolling Stones, Petty found a sound that was both familiar and fresh. Drawing upon the best elements of rock and roll's glorious past and giving it all a fresh coat of paint, Petty hit on something special.
It was incidental that he was tagged as new wave, a label he never really rejected or embraced, though he was often featured in magazines that were new wave-centric. He was too busy just making great rock and roll, labels be damned. That was something that always made Petty and the Heartbreakers seem as contemporary as they were plundering rock and roll's past.
As legend has it, when Byrds' leader Roger McGuinn first heard "American Girl" on the radio, he said he didn't remember recording that song, and he wasn't kidding. It was easy to see why; the guitar approach was similar for sure, but so was Petty's vocal phrasing, though truth be told, they both owed that to Bob Dylan. Retro, however, was never a word to be used in describing Petty's music. The production, performance and energy washed away any notions that he was merely revamping the Byrds and Animals.
With their next album, the brilliant You're Gonna Get It, Petty continued to refine his approach in such classics as "Listen to Her Heart" and "I Need to Know." By the time of the third release, the classic Damn the Torpedoes, everyone had tuned into his style and sound. Released in the fall of 1979, it was a triumphant slab of rock and roll with enough bravado to gnaw at Bruce Springsteen's heels while pushing aside connections to new wave or any other movement. "Refugee," "Here Comes My Girl," "Even the Losers," "Don't Do Me Like That" (a song that almost didn't make the album) all became hits, setting the stage for full-blown major league success for the rest of his years.
His sharp, jangly guitar sound would become a big part of rock and roll's sound in the '80s when bands like R.E.M., the Replacements, Long Ryders, and the Smiths would all try to push the guitar back to the forefront. At the same time, Petty never claimed to be an original, just part of a long line of guys who grew up on a steady diet of rock, blues, soul and country. He and his music were timeless and classic right from the start, fully formed out of the womb so to speak.
Along the way, Petty would influence and inspire countless bands. Managing to never seem like the old guy at the party, he would occasionally take sonic adventures and stay contemporary but without ever coming off as trend-hunting, keeping in mind, anything that's rock and roll is fine. At the end of the day, he was simply Tom Petty, and he will most certainly be missed.
Tom Petty Through the Years: 1976-2017 Photos